RD 80LC & 125LC
Chains
125lc TKR chain standard H/D ,................................, (428, 118 links) ,..................., 25.00
125lc IRIS RX chain super heavy (nickle) ,.............................................................., 35.00
125lc IRIS XR chain X Ring Gold ,.........................................................................., 45.00
Sprockets rear
125lc rear sprocket 42 tooth ,.............................................................................., 11.00
125lc rear sprocket 45 tooth ,............................................., ( ST ) ,....................., 11.50
125lc rear sprocket 46 tooth ,................................................................................., 12.00
Sprockets front
125lc front sprocket 14 tooth ,............................................................................., 5.50
125lc front sprocket 15 tooth ,............................................................................, 5.50
125lc front sprocket 16 tooth ,............................................., ( ST ) ,..................., 5.50
Oil seals
125lc & Crank seals. Both sides ,................................................................. 13.00 a set
125lc Water pump oil seal ,........................................................................, 13.50
125lc Kickstart oil seal ,..............................................................................., 2.50
125lc Oil pump oil seal ,.................................................................................., 2.50
125lc Front sprocket seal ,.............................................................................., 6.00
125lc, Gear selector seal ,..............................................................................., 2.50
125lc Front wheel oil ceal L/H ,........................................................................., 3.00
125lc Front wheel oil ceal R/H ,......................., speedo drive side ,................, 6.50
Gaskets ............................................................................................. All gaskets are good quolity.
125lc Full set MK1&2 ,................................................................................., 17.50
125lc Top set MK1&2 ,....................................................................................,13.50
125lc Full set MK3 ,...................................., allso fits DTR125lc ,.................., 19.50
125lc Top set MK3 ,.........................................................................................,14.00
Cables
125lc Throttle cable ,......................................................................................, 15.00
MK1 125lc Clutch cable ,.............................................................................., 15.00
MK2 125lc Clutch cable ,............................................................................., 15.00
125lc Speedo's ,............................................................................................., 15.00
125lc Tacho cable's ,......................................................................................, 15.00
Clutch plates
125lc Super H/D Clutch plates ,...................................., set of 6 ,......................, 25.00
125lc H/D Clutch springs ,............................................, set of 4 ,....................., 7.00
Con rod kits................................................ Big & smallends & pins included in kit,
125lc kit ,............................................................, JAP ,........................., 35.00

Main bearings 125lc ,.............................................................................., 12.00 each
Small end bearings 125lc ,.................. ............................................................, 5.00
Big end bearings 125lc ,..............................................................................., 14.00
Pistons and Rings
125lc piston & ring kit ,........................................., JAP ,............................, 48.00
125lc piston & ring kit ,.................................., Thai with Jap rings ,............, 37.00
125lc Rings ,.........................................................., JAP ,..........................., 17.00
Taper head bearings ,..................................., Best jap ,.........................., 35.00
Wheel bearings
125lc front 6301 ,........................................................................................, 5.00 each
125lc rear 6302 & 6202 ,................................................................, 4.50 & 5.00 each
Battery 125lc ,..................................................., CB5L-13 ,........................., 15.00
Ignitions
125lc ,........................................................................................................., 24.00
Head lights
125lc Rectangle ,.............................................................................................., 23.00
Head light brackets ,.........................., Clamp on forks "chrome" ,............., 8.50 a set
Rear lights
125lc ,...................................................,complete with bulb ,........................, 11.00
Lense on its own ,..........................................................................................., 6.50
Indicator 2 pin relay ,........................................,"JAP" ,............................ ,8.50
Seat covers
125lc Black ,..............................................................................................., 20.00
125lc Red ,.................................................................................................., 25.00

Foot Peg Rubbers " front" 125lc ,........................................................, 10.00 pair

Power Filter ,............................................................................................., 10.00

Fuzes ,......................................................10 / 15 / 20 amp............................, 25p
Wood rough key ,.........................................................................................., 2.00
Chains
80lc TKR chain standard H/D ,..................................., (420, 108 links) ,..........................., 24.00
80lc IRIS RX chain super heavy (nickle) ,.........................................................................., 38.00

Sprockets Rear
80lc rear sprocket 46 tooth ,................................................................................................, 11.00
80lc rear sprocket 48 tooth ,................................................, ( ST ) ,..................................., 11.50
80lc rear sprocket 49 tooth ,................................................................................................, 12.00
Sprockets Front
80lc front sprocket 14 tooth ,................................................................................................., 5.50
80lc front sprocket 15 tooth ,............................................, ( ST ) ,........................................, 5.50
Brake Pads
80lc ( FA81 ) Road use ,......................................................................................................., 12.00
80lc ( FA81 ) HH sinted race use ,......................................................................................., 18.00
Brake Shoes ,..................................................,Y 504 ,......................................................., 9.00

Fork Seals pair
80lc ,................................................................................................................................, 9.00 pair
80lc ( fork seal dust caps ) ,..........................................................................................., 9.00 pair
Oil Seals
80lc Crank seals. Both sides ,...................................................................................., 12.50 a set
80lc Water pump oil seal ,..................................................................................................., 13.50
80lc Kickstart oil seal ,.........................................................................................................., 2.50
80lc Oil pump oil seal ,..........................................................................................................., 2.50
80lc Front sprocket seal ,.......................................................................................................,4.50
80lc, Gear selector seal ,......................................................................................................., 2.50
Gaskets ..
80lc Full set ,................................................, also fits DT80lc ,.........................................., 15.50
80lc Top set ,........................................................................................................................, 12.50
Lever's
80lc Brake lever ,..................................................................................................................., 6.50
80lc Clutch lever ,..................................................................................................................., 6.50
Cables
80lc Throttle cable ,.............................................................................................................., 12.00
80lc Clutch cable ,.................................................................................................................., 10.00
80lc Speedo ,..........................................................................................................................., 10.00
80lc Tacho cable ,..................................................................................................................., 10.00
Clutch Plates
80lc Super H/D Clutch plates ,................................., set of 4 ,..........................................., 15.00
80lc H/D Clutch Springs ,........................................., set of 6 ,............................................., 8.50
Con Rod kits........................ All bearings, con rods, piston & rings are JAP
80lc piston & ring kit ,.............., Big & smallends & pins included in kit. ........................, 25.00

Main bearings
80lc ,..............................................................................................................................., 9.00 each
Little end bearing
80lc ,..............................................................................................................................., 4.50 each
Main bearings
80lc ,............................................................................................................................., 10.00 each
Pistons and Rings
80lc piston & ring kit ,........................................................................................................., 25.50
80lc Rings ,.........................................................................................................................., 12.50
Taper head bearings ,.........................................................................................................., 25.00
Wheel bearings
80lc front and back 6301 ,..........................................................................................., 5.00 each
Battery ,....................................................., 6N4-2A2 ,......................................................, 14.00
Front Master Cylinder Repair kits ,................................................................................, 16.50
Caliper Piston & Seals kit ,..............................................................................................., 20.00
Caliper Seals only ,......................................................................................................., 5.00 pair
Petrol caps ,.........................................................................................................................., 8.00
Mirrors ,....................................................................................................................., 24.00 pair
Rectifier/Regulator ,.........................................................................................................., 7.00
H.T Ignition Coil " with lead " ,......................................................................................, 16.00
Spark Plugs ,................................................, B8ES ,........................................................, 3.50
Iignition ,..........................................................................................................................., 24.00
Handle Bar Grips ,........................................................................................................., 12 a set
Power Filter ,....................................................................................................................., 10.00
Fuzes ,......................................................10 / 15 / 20 amp..................................................., 25p
80LC Parts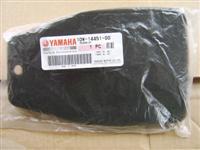 Air Filter Element
Gen Yam £7.00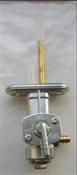 Replacement Fuel tap
£15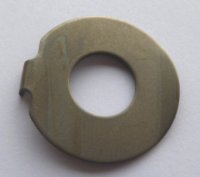 Gen yam Clutch tab washer
£3.20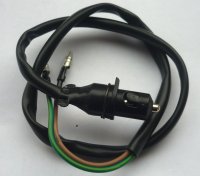 Front brake switch
£5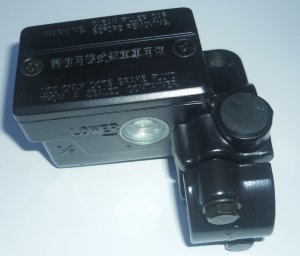 Master Cylinder
Will fit 80lc & 125lc £60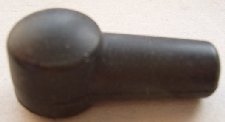 Banjo bolt cover
For the front mas cyl £5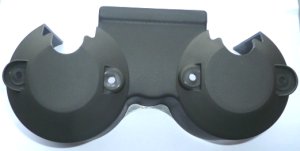 MK2 clock backs
Gen Yam £24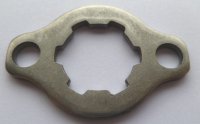 Sprocket locking washer
As shown £3.50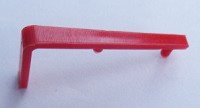 Kill switch red bit
£3.50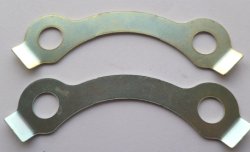 MK1 disk locking washers
Gen Yam £5 a pair

MK1 fork top plugs
Gen Yam £8.00 a pair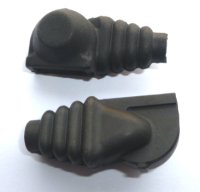 Gear knuckle covers
Gen Yam £14. a pair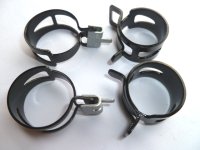 Gen yam Rad clips
For the water hoses New still in the bags £12.50 a set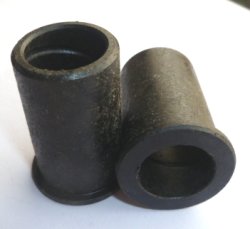 Swing arm Bushes
Gen Yam £26 a pair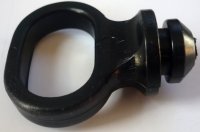 spedo guide
Gen Yam £5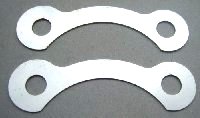 Back Sprocket locking washers
ST/ST £5pair
125lcTrick bits page
Click one of the pics ether side for the link.
For any Questions about anything you see or something you don't see and would like.
Tell: 07947 892359
E-Mail: rdlccrazy2005@yahoo.com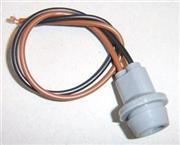 Side/park light hold
As shown £2.50
Bulb £1.50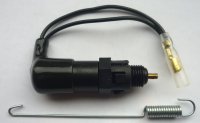 Rear brake switch
As shown £5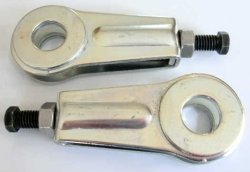 Chain Ajusters
£10 a set patton £27 a set Gen Yam


L/H switch gear
For theTZR125 same wires as MK1 & 2 125lc Just the conectors are different £35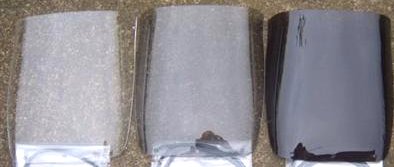 Screens
They come in clear , light tint & Dark tint. £48

If fitting to gen yam faring its posable that not all holls match up %100 ,so some holle reshaping may be needed.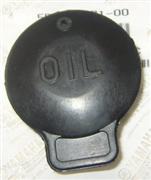 80lc Oil tank rubber cap. New Gen yam still in the bag. £6.50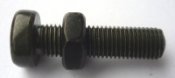 Brake Lever fine bolt
Gen Yam £5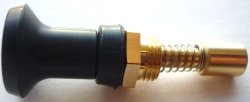 Choke Plunger
£48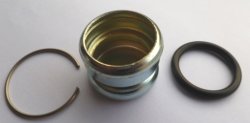 Fork clip MK2
just the clip othewr 2 pices now NLA sorry
£5 for 2 both fiorks "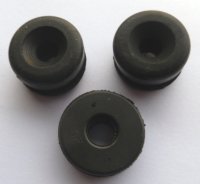 Side pannel gromet set
As shown £6 a set for 1 pannel
Please make all cheques Payable to LC Engineering
Please state in the letter what the payment is for and make a clear address label for the parcel and include a phone number Incas there are any problems. It all helps thing run smooth many thanks.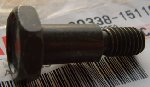 Side stand bolt
Gen yam £5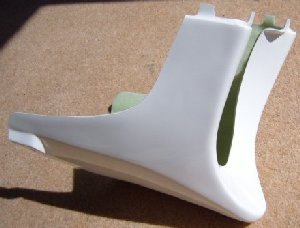 Belly pan
Fibre glass belly pan £55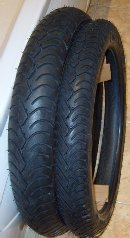 Metzeler ME22
Theys are for the MK1
£85 a pair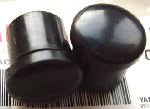 Back Grab Rail Bungs
£6 pair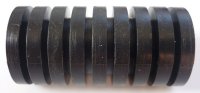 Gear selector rubber
Gen Yam £4

H/D Tyre Inner Tubes
Theys are a HeavyDuty tube not a cheep light wate tube.
Front tubes £7.50
rear tubes £8.50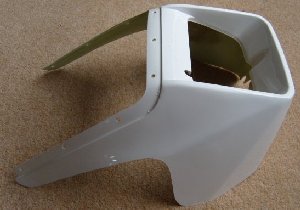 Front faring
Fiber glass replacement £85
All fiber glass faring parts are a standard white gell coat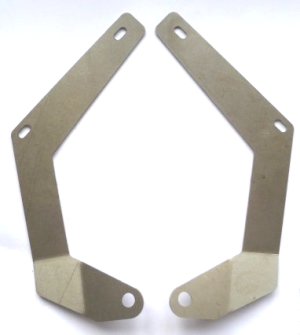 Large Faring Brackets
Ready for painting £21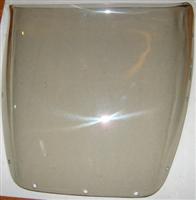 Faring screns £45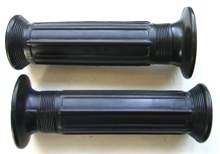 Grips

Patton £10 a set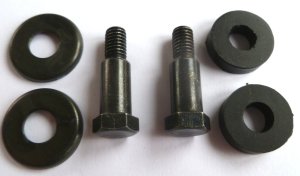 Back Light Fitting Kit
Gen Yam £16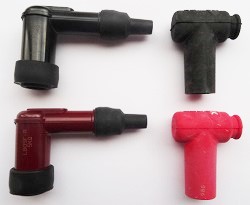 Spark plug caps

NGK Black or Red £3.50 each
NGK Spark plugs £3.50 each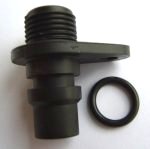 Tacho drive and O ring
Gen Yam £12
O ring by its self £1.50
Site Stickers have you got Yours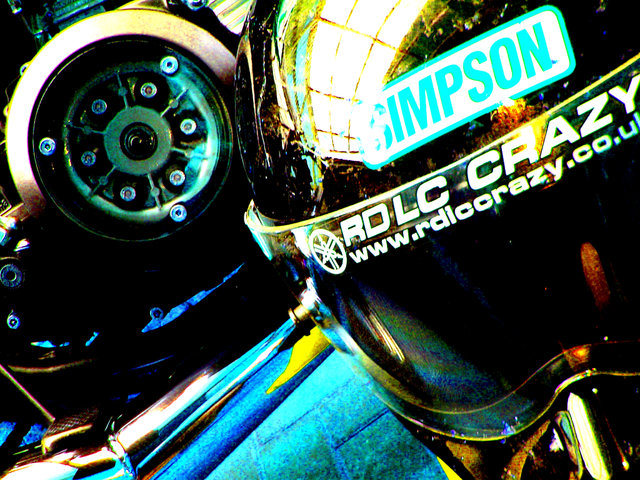 Increase your Cool and the BHP of your bike.
Fitting one of these stickers to your helmet will get you laid "its a fact"
Fitting 2 to your bike will increase its BHP "Honest"
Small stickers £1 a pair
Big Car back window sticker £3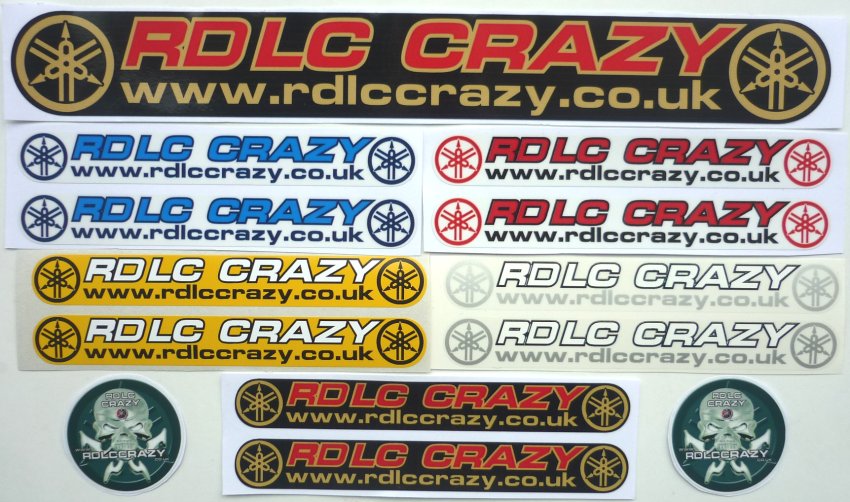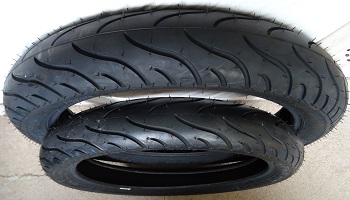 Theys are for the MK2
£105 a pair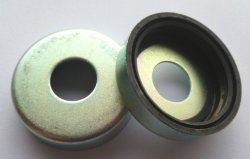 Swing arm end caps
Gen Yam £20 a pair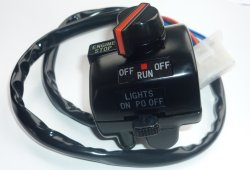 R/H Switch Gear
Gen yam from 350lc same switch but diferent block conector £90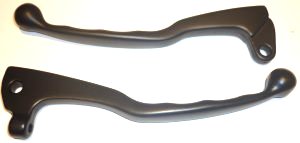 Brake and clutch levers
MK1 or MK2/3 £6.50 each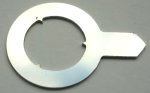 Brake shoe indicator
Stainle steel £3.50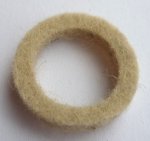 Brake plate dust seal
For behind the brake shoe indicator £3.50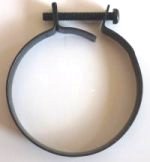 Clip for Air box
£6

Brake lever bolt
Gen yam £4

Brake lever spring
Gen yam £1.70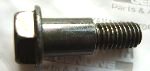 Clutch lever bolt
MK1 Gen yam £4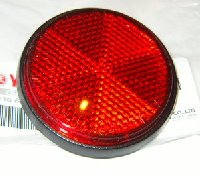 Reflector for mudguard
Gen Yam £14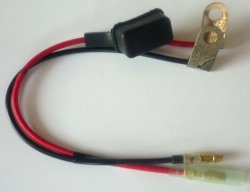 Battery wireing
Both sets of wireing for the battery with rubber cover as seen. New Gan yam £14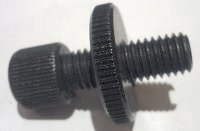 Clutch ajuster
Green gen yam £11.50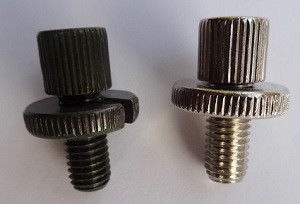 Clutch ajusters £4 each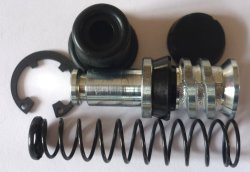 Front Mas cyl rep kit
£17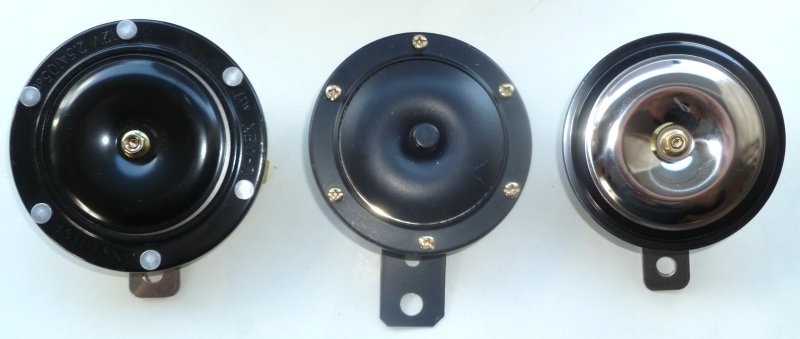 Horns
Black 6 rivet 100mm ......£10
Chrome front 90mm ....... £8.50
Black 6 rivet 90mm ....... £10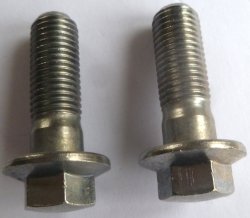 Brake Caliper Bolts
Gen Yam £10 a pair
ST/ST £15 a pair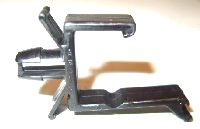 Wire Guide for mudguard
This is found under your seat Gen Yam £3

Indicators MK2/3
Short stem £9.50
Long stem £12.50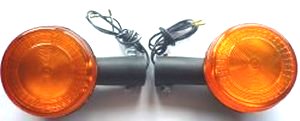 MK1 Indicators

Patton ones £9.50 each
Gen yam £33 each
Lenze's only £3.50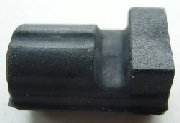 Indicator inner rubbers
MK1 £5 each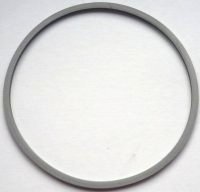 Indicator lenze Gaskets
Gen Yam £1.20 each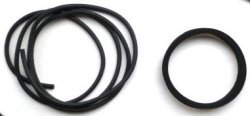 Air Box Gasket
The large gasket for around the lid £4.50 the ring for betwwen top & battom half is NLA sorry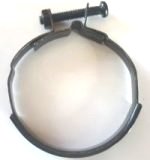 Clip for reed rubber
Gen Yam £6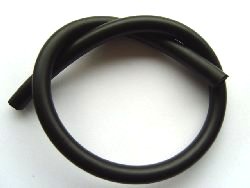 Fuel pipe
£2.50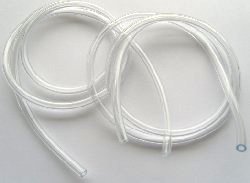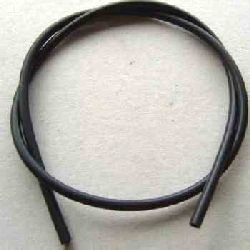 Oil feed pipe
From pump to carbs Clear or black £3.50
From pump to bottle £5
Oil pipe clips £2.50 pair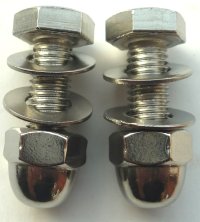 Rear foot peg Bolts
ST/ST with ST/ST washers and ST/ST dome nut £10 a pair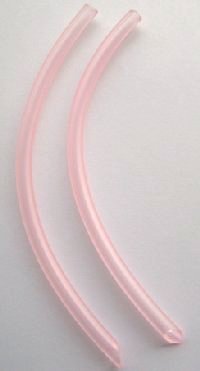 Carb over flow pipe
2 lenghs of pink tint pipe for the bottom of your carbs & breathers £2
Carb Jets
Any size £2.50 each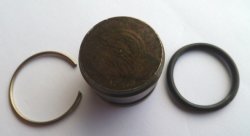 Fork top clip & O ring MK1
clips for above plug £2.50
Steel Plug its self £15 each

Standard bars
For the MK1 125LC. They come in a standard black , £22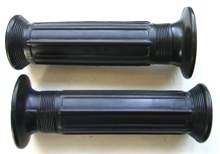 MK1 Grips
Gen Yam £27 a set
Patton £10 a set
MK2 & 3 Grips

Gen Yam. Open ended for bar ends £28 a se
t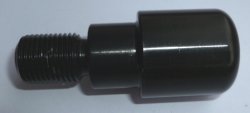 Bar end MK2 & 3
Gen Yam £18 each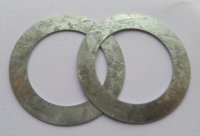 Swing arm end caps shimms
Gen Yam £3 apair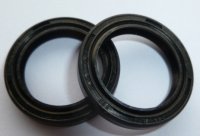 Swing arm end Oil Sealss
£8 a pair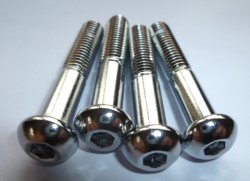 Grab Rail Bolts
Gen Yam £18 a set of 4 black not chrome
Stainless steel £8 a set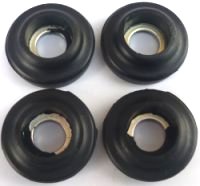 Grab rail washers
Gen Yam £8 a set of 4
Brake shows
£12
Brake pads
MK1 FA81 & MK2 FA104
Road £12
HH Cinted Race £18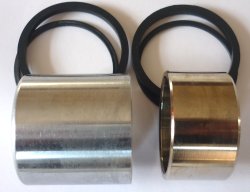 Caliper Piston rep kits
One piston and 2 seals £20
1 set needed for MK1
2 Sets needed for twin piston MK2
Caliper Seals only £5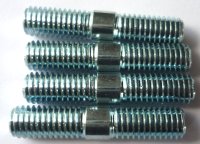 Exhaust studs
Gen Yam £5.50 each
Zink studs £8 set of 4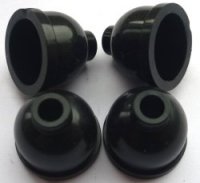 Indicator Nut safe caps
Gen yam £10 a set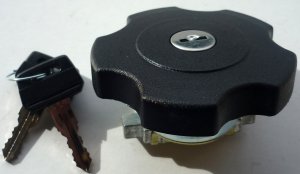 Fuel filler cap
With 2 keys £17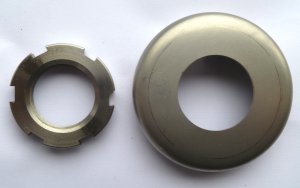 Head bearing cover & Castle nut
cover ST/ST 5.50 out of stock & Castle nut £8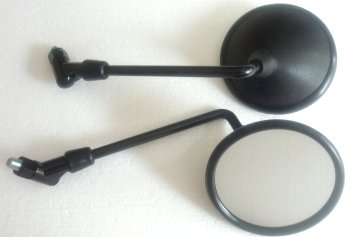 Mirrors MK1
They come with rubber trip around the glass, Just like OEM ones £28 pair Alls with Chrome stem £28
Non Knuckle type £20 a pair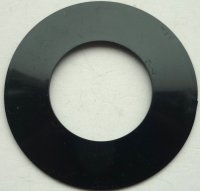 Throttle leaf
For between rubber grip & switch gear to stop it gripping Gen yam £3.50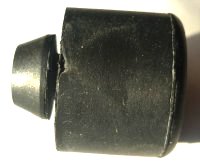 Center Stang Bung
£5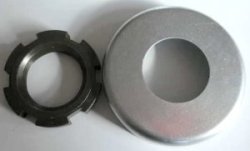 Head bearing cover and nut
Gen yam £8.50 the set.

Throttle tube
Gen Yam £13
Patton £8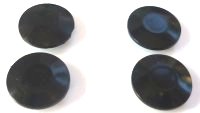 Yoke clamp plugs MK1
Gen Yam £5.20 a set each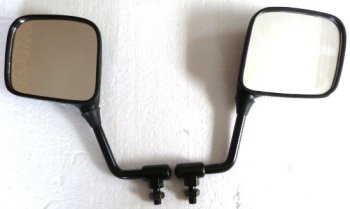 Mirrors MK2
£28 a pair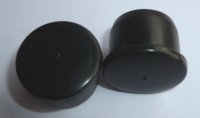 Frame Bungs
Bottom of the frame £10 a pair out of stock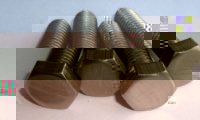 Disk Bolts MK1
ST/ST £5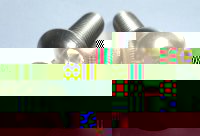 Disk Bolts MK2 & 3
ST/ST £8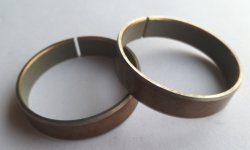 Fork Bushes
MK2 & 3 £13.50 a pair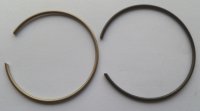 Fork oil seal hold in clips
For on top of fork seals to hold them in place £5 pair
Fork seals
£10 a pair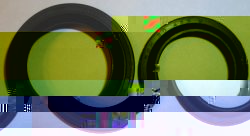 Fork Dust covers
MK1 & MK2 £15 Pair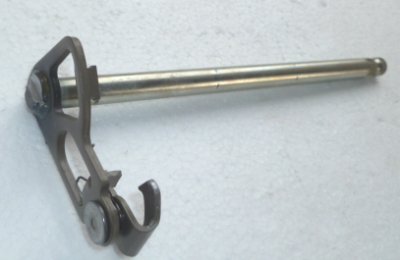 Gear selector shaft
Gen yam. If you look at yours it is likely that it will be worn having a groove at the oil seal making it leek £83

YPVS Pully cables
MK3 £30 a Pair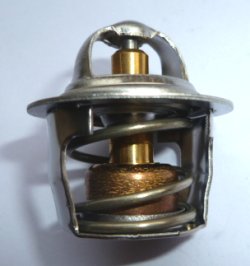 Thermostat MK3
Gen Yam. £32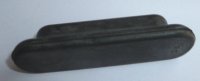 Under Barrel Bung MK3
Gen Yam. £3.50
YPVS Pully cable rubber covers
MK3 Gen Yam. £6 a Pair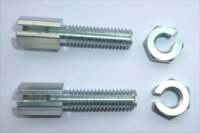 YPVS Pully cable Ajuster sets
Gen Yam. £18 sets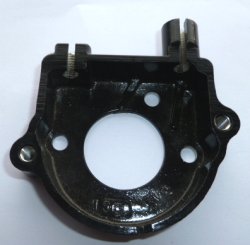 YPVS Pully Housing
MK3 Gen Yam. £24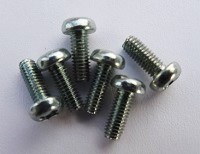 Reed pettal stop screws
30P each

Tie straps
Used for tieing down the loom and switch gear wires to the handle bars. £2 each.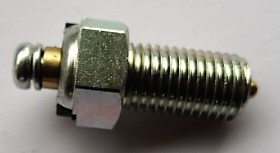 Newtral switch
Gen Yam £31

Faring phome Headlight Trim
Gen Yam £5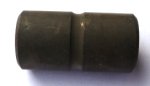 Gear Selector arm Bush
Gen Yam £3.50

Gear Selector washer
Gen Yam £1.50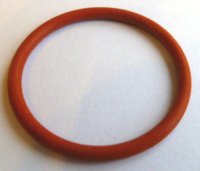 O ring seal
MK3 ypvs £5 each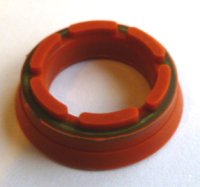 Castle seal
MK3 ypvs £7.50 each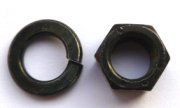 Indicator stem Bolt & washers
Gen Yam 2 sets for both stems £5

Fuel tap
Gen Yam £47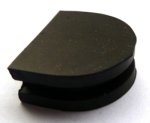 Stator Wire Blank
MK1 Gen yam £3

Ttemp cender Bullet
Will fit all YPVS bikes £17
As you can clearly see the bullet ones are taped and don't tighten all the way down they seal as they tighten up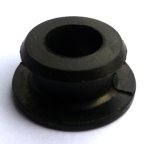 Autolube Gromet
Gen Yam £5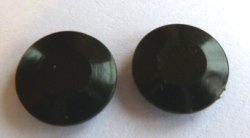 MK2 & 3 clip on Plugs
GenyYam £3 a pair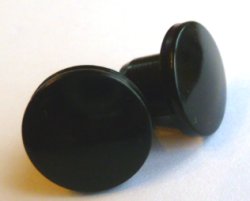 Mirror plugs
Fit in clutch and mas cyl mirror holls £4 a Pair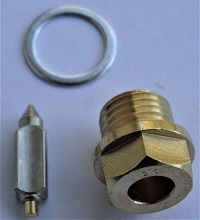 Carb Flote kit
£12

Swing arm inner sleeve bushes
Gen Yam Small £13 Big £26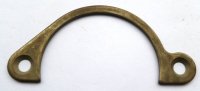 Engine bearing Hold
Haynes Page 71 #27
Gen Yam £4.50

Center stand Spring
Gen Yam £6.50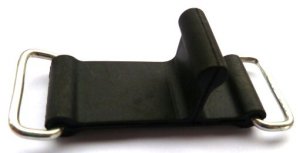 Tool Strap under seat
Gen Yam £6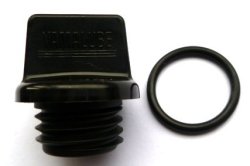 Engine Oil cap & O ring
Gen Yam £20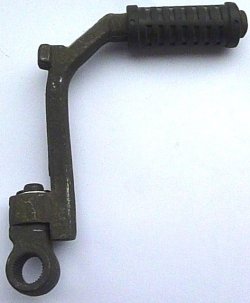 Kick start
£20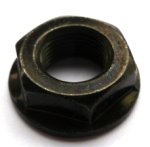 Kick start Nut
Gen Yam £3.70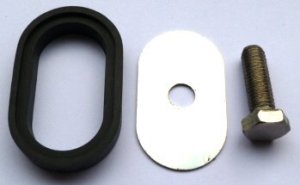 Back Tank Hold Down Kit
£9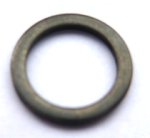 Oil Pump Shim
Small shim at the end of the oil pump drive .Gets worn and does'nt alow the pump to give anough oil £2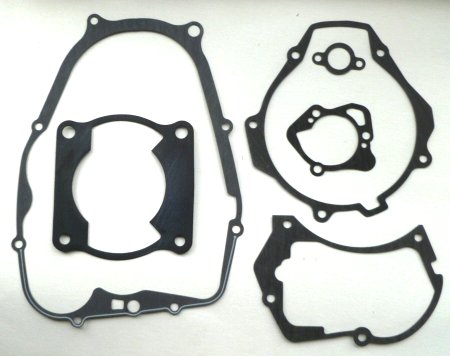 Gaskets Gen Yam

Kick start Rubber
Gen Yam £4.50
Clutch cover £12.50
Bace gasket £11.50
Stator cover £5
Oil / Water cover £5
Water pump gasket £2
Oil Pump £1
Water outlet O ring £1
Stainles Steel Banjo Bolts and copper washers £6 each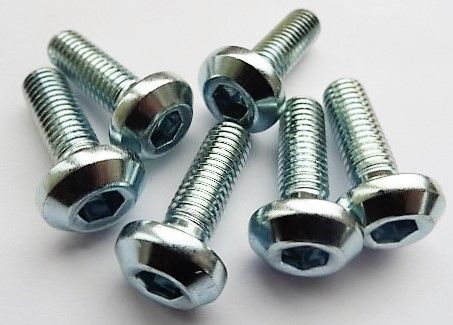 MK2 Disk bolts
Gen Yam £19 a set of 6 as shown

Air box to carb rubber
You need 1 Gen Yam £15
patton £9

Back light lenze bolts
ST/ST £4 a pair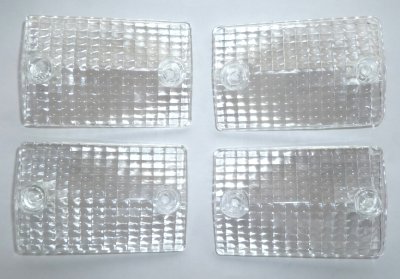 Indicator Lenzes MK2/3
Clear £3.00
Standard Orange £3.50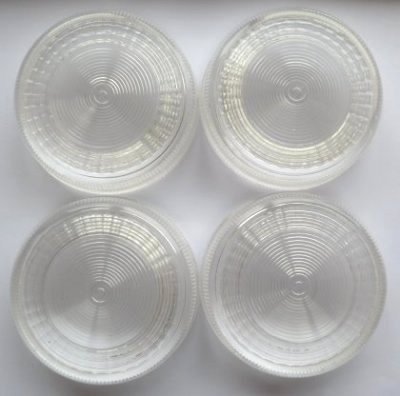 Indicator Clear lenze's
£3.50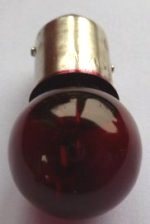 Red Bulb for clear lenze
£2.50
Standard clear bulb £2.50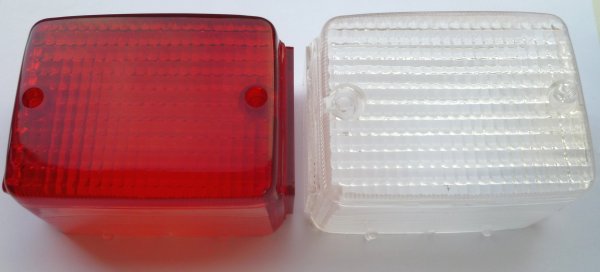 Tail lights Lenze only
Standard Red or Trick Clear £5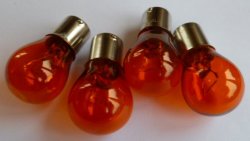 Indicator Bulbs
0range £2.25 each
Standard clear £2 each

Back brake pull bar spring
ST/ST £4


Bottom Shock Pin
Gen Yam £8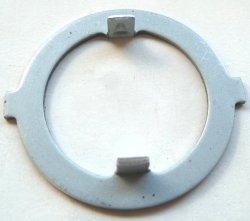 Thacho Drive Tab Washer
£4


Brake pull bar Plug and Nut
ST/ST £4.50 &5

Brake pull bar Plug and Nut
Gen Yam £3.50 & 4
Indicator pinch Bolts MK1
NLA from yam. £25 a set of 4

MK2 & 3 Brake Pad pins
ST/ST £20 a pair

MK1 Brake Pad Pins
ST/ST £28 Pair

MK2 & 3 Brake Pad pins
Gern Yam £16 a pair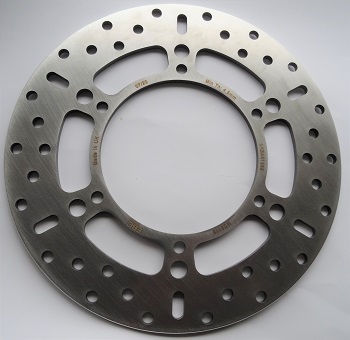 MK2 125LC Disk £65

Fork Stanshons MK1 and MK2
Theys are the Best Quolity Fork Stanshons on the market. They are OEM quolity and definatley not made in Thailand or China £140 a leg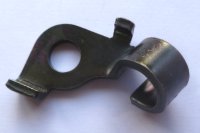 Clutch cable hold
Sits bottom corner of the barel
Gen Yam £5.50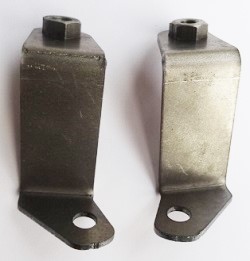 Faring Z Brackets
£22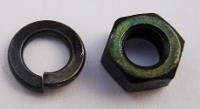 Indicator Pinch Bolt Nut & Washer
Gen yam £4 for 4 pairs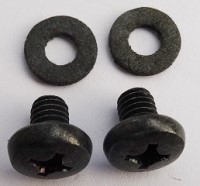 Exhorst Heat Sheald
fitting bolts & heat washers £4 a set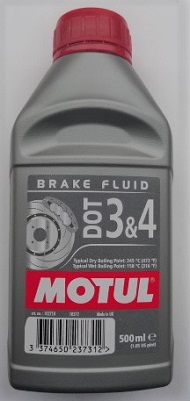 Brake Fluid
£10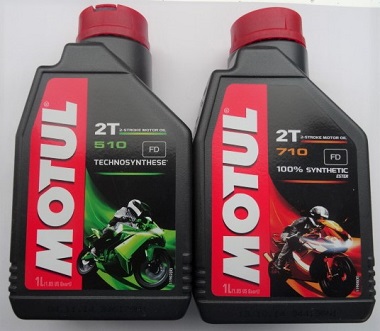 2 Stroke Oil
510 £8.50 .............................710 £13.50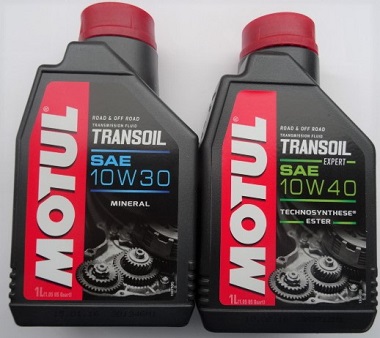 Engine Oil
10/30 £8.50 .................10/40 Expert £10.50
Fork oil
10W & 15W £10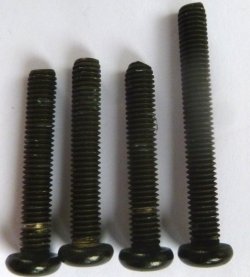 Switch Gear bolts
Gen Yam £5 a set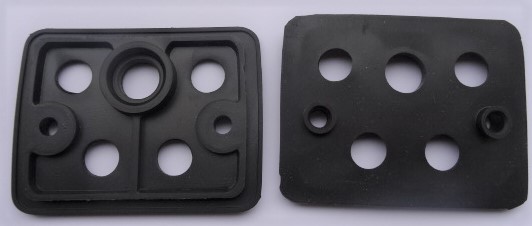 Tail light lenze Rubber Damper
£8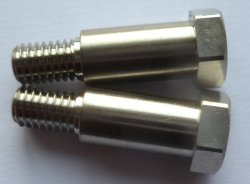 Back light Fitting bolts
ST/ST £10 a pair
250LC Sprocket bushes
Yours may be worn or damaged £20 a set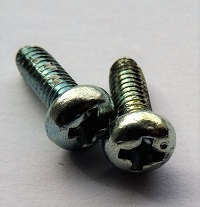 Carb slide cable hold bolts
Gen Yam £1 pair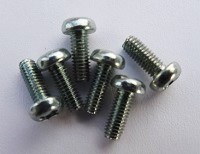 Reed pettal stop screws & split washers
40P each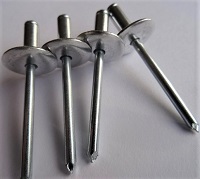 Front muddy Rivets
£1 a set Ouit of stock sorry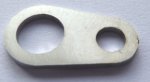 Carb flote bole pipe hold
ST/ST £1.50 each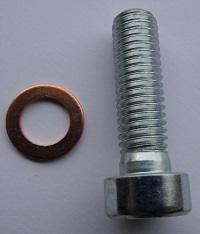 Fork bottom damper bolt and washer £4.50 a side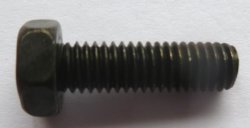 Bolt For
Gear selector pinch , Licence plate to frame Tool Tray
Gen Yam £1 each
1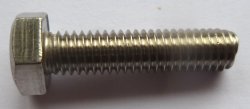 Back brake shoe lever "Pinch Bolt" Gen Yam £1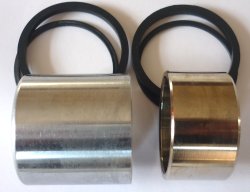 Caliper Piston rep kits
One piston and 2 seals £20
1 set needed per caliper for MK1
2 Sets for MK2 / MK3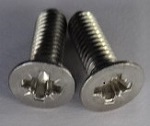 Mas Cyl top screws
£1 a pair
Under Mudguard Bolt
Gen yam 75p each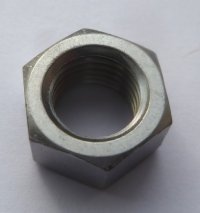 Rear Sprocket Nut
Gen Yam £1.50 each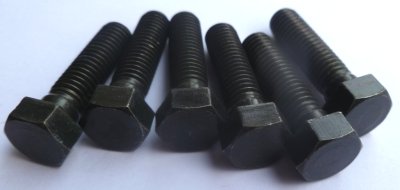 MK1 Disk Bolts
Gen Yam set of 4 £10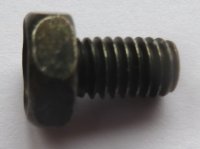 Bolt For
Tacho Drive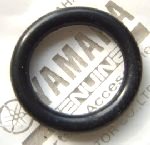 Tacho O rings
£1.50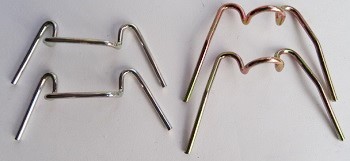 Head light glass clips
Gen Yam £2.50 each L
patten £1.50 each R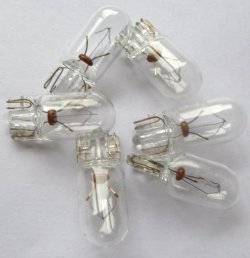 Instrement bulbs
£2 each
Oil pipe hold
Nylon Double £2.50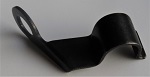 Oil pipe hold
Steel single £3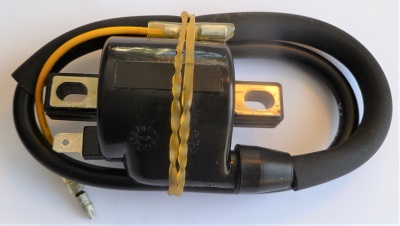 HT Coil
£25