leymong kutu ( kutu racing gang)
____________________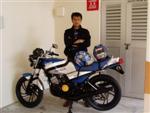 The "Kutu Team" Was an LC gang back in the day. Not a club or anything official, but rather a group of friends who would get to gether for rides out and good old race.
The founder of the group that became known as "The Kutu teem" or "The Kutu racing gang" was an LC fanatic called Leymong kutu.
The gang now have all gone there separate ways as friends often do, getting marred and selling there bikes and settling down.
Leymong is the only one from the original team now that has a 2 stroke. Ley says he still go's out for rides with some mates but they call them selves "Kuto millennium team" now but they ride Diesels now with Ley being the only smoker out there.
Its 1989 in this pic and don't they all look they are having a grate time out.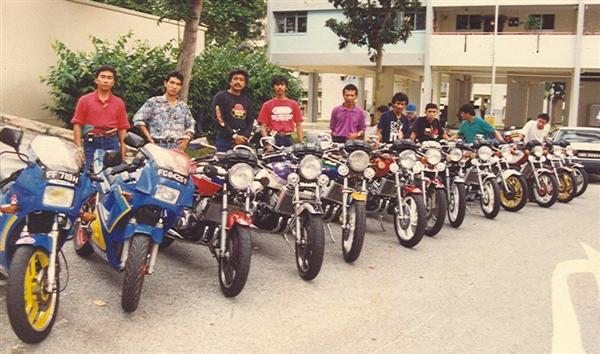 The Team are based in Malaysia and would often race at shah alam circuit & pasir gudang circuit in Malaysia, as well as blasting around the local roads and dirt tracks.
One thing I did notice when looking at all the pic's Ley sent me, is they all have cut down seats to lower the centre of gravity and make the bikes handle better and they all have standard pipes on.

What a line up this is. I make that 11 LC's, 1 TZR250 and a 1 F2 YPVS. I can only imagine the fun this lot had that day all out for a ride, Dood that must have been some fun. Its not often you get a group this big out for a ride at any time, but all strokers and mainly LC's that must have been so cool.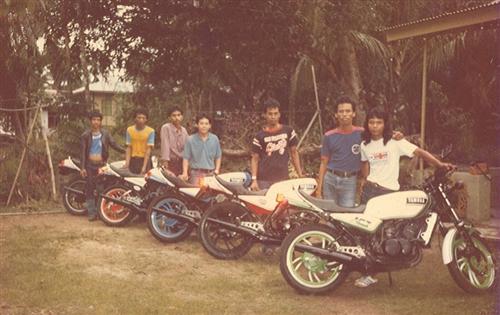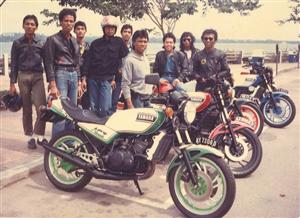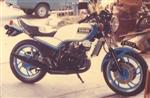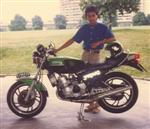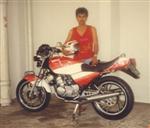 Click on any of theys thum nails for a blow up pics.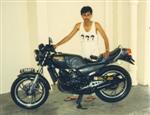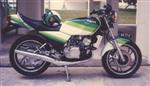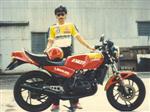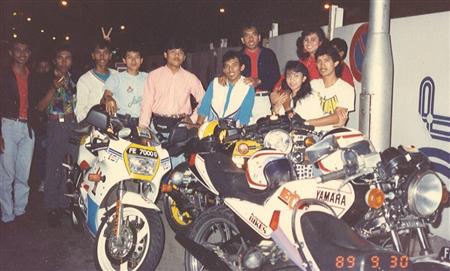 Ley tells me he loves his 250lc and will never be with out his beloved 2 stroke's. Ley has had quite a few LC's over the years and this page pays homage to all his bikes, friends and the good times of years past.