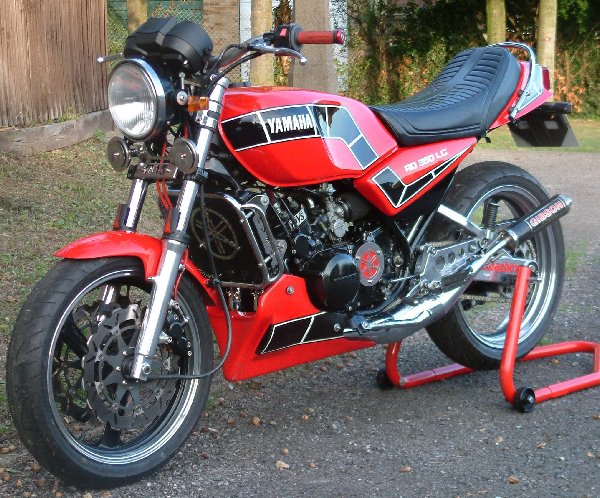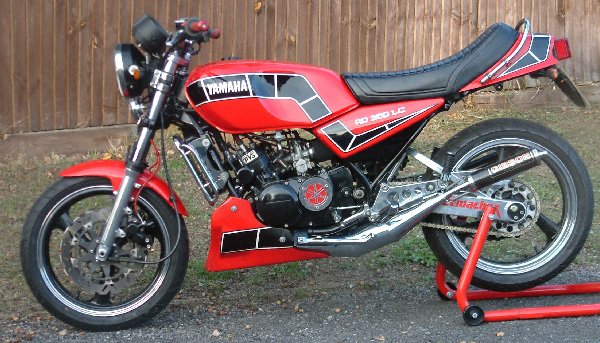 This is My Steve baker LC.
I know yopur thinking Steve baker ?? It looks like Kenny Roberts, Steve baker road with Kenny back in the day Kennys bike was yellow with black and steve's was red with black blocks.
It has a KR1 front end on it with wavy disks and the matching back wheel allso with a wavey on it. It has a custom Metmachex swinging arm and custom Gibson pipes with carbon cans. It's fitted it with a YPVS engine witch i am going to remove and spray Gun Met this year 2009 if i get the time. It has a gilera seat. The top yoke has been moded to take some real fat bars.The clocks have YPVS intenels in the LC casings to keep the lc look. It has a chrome rad grill and pro am belly pan. It has quite a few other ST/ST nick nacks as well to give it a bit more sparkle.