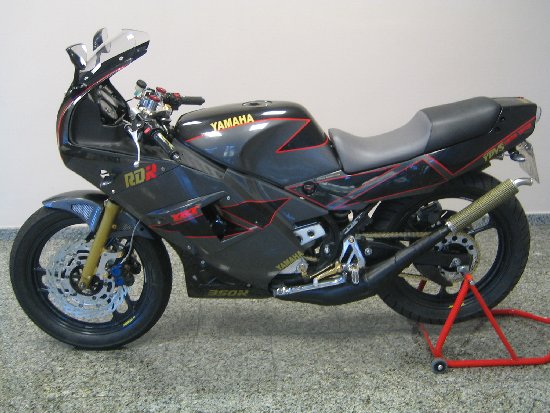 this is the first rd modifyed by fernando it is a standard 350R with a FZ rear wheel and R1 calipers with 320mm wavey brake dis and R1 calipers fitted.

It had moded standard pipes with cevlar cans. The rear hangers have been cut of. It has minni indicators and different mirrers on Fernando allso cut pices out the front mudguard and put mesh in to add that trick look at no cost.
It has had the seat cut down and been recovered. He keeps it in the house to .