LC TRICK BITS PAGE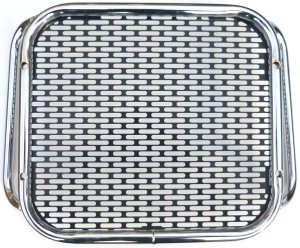 Chrome rad grill.
These come with a black mesh and a chrome surround . £85 out of stock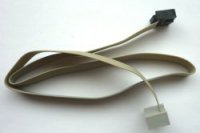 Extra long programer cable
£18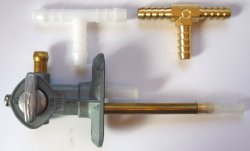 Hi flow TZ tap
These are a must for all racers and anyone who is running bigger carbs. these will feed any carb from 26 up to 38mm Jap made £25.
Brass T pice £8
8mm fuel line 1.5 ft £5.50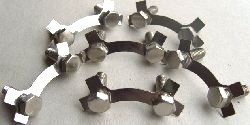 Disk washers and bolts
£24 a full set shown
Tabs
£6 set of 3, £12 with bolts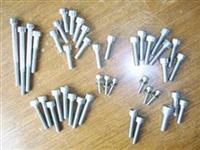 Plus Engine sets
£15.00 a set.
This kit has the reed block rubbers the head to water hose bolts and the bolts for the thermostat housing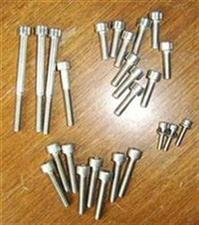 Engine sets
£8.50 a set
This kit has all the bolts for both sides of the casings with oilpump cover, yam disk and star disk

Haygon Progressive fork springs
A good mod to help fast riders and hard braking. They help stop weave and give a better feel to the front end as they are stiffer and give a better rate of dampening. A very good mode for those who like to thrash or just to give a smoother ride. £90 a set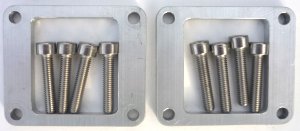 REED SPACERS
These go between the barrel and the reed block, they are cut from 6mm alloy. They allow a better flow of fuel to the transfer ports and manipulate air intake giving a better pick up and drive out of corners. By moving the cages further back slightly, it shifts power toward the bottom end for better drive. They also help reduce splutter and powerband lag that some bikes with a tune or pipes suffer from. They can also go on standard bikes. No jetting is required with them, you just fit and ride £20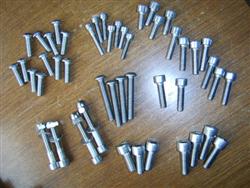 Complete Bike kits £30
These kits contain the bolts for :
Brake line holds
Clutch clamp handle bar
Master cylinder
Back brake pulley arm
Fuel tap bolts
Engine mounting plates
Handle bar clamps
Exhausts bolts
Nylocks and washers for Exhausts
Bottom yoke
Top yoke
Washers Top yoke
Dome nuts Top yoke
Kickstart
Gear selector
LC grab rail
side lift handle
brake splitter
seat catches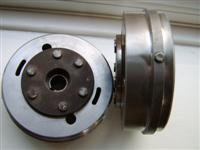 Lightend flywheels
They give a faster reving bike from 0 to the red line which will itself be higher by a few hundred RPM with one of these fitted. They also give less pull on the crank giving it a longer life. This is one the best mods for your money £35 each. exchange
Stainless steel bolt kits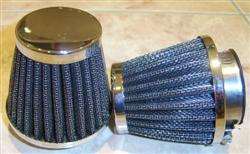 Power filters

Better looking but can course flat spots with out extenshon tube. £14 each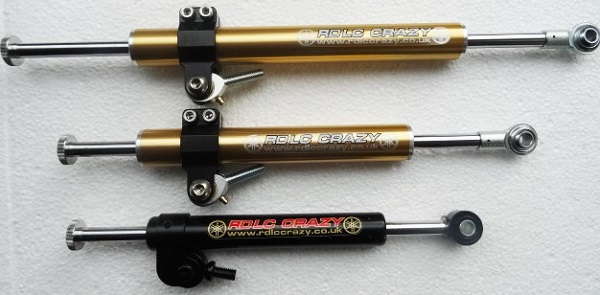 Stering dampers
Only the black ones are avalible now sorry
85mm stroke 155mm from tube start to rey of rod £85
You dont get full lock with 85mm Kawasaki dampers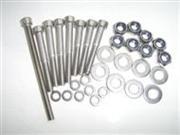 Engin Casing Joyning bolt kit
This kit has all the top Joyning bolts and washers. It has all the washers and Nylocks for the bolts coming threw underneath as well£10 a set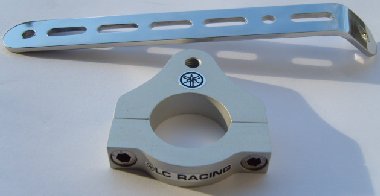 Stearing damper Fitting Kit
The fork bracket is alloy and Anodized silver.
The side bracket is Stainles steel.
£33 a kit with ST/ST beacket ready for mirror polishing Rad bracket on its own £15
Fork clamps for RGV TZR KR1S available to go with rad mount bracket £23 each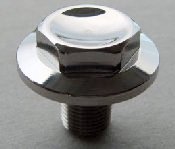 Stanless steel Top yoke bolt
"Standard looking type" They are £23
Both are HI Grade ST/ST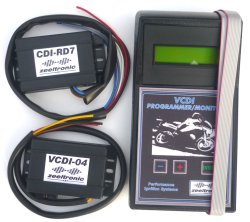 Digital Programable Ignitions
They are designed to work with your original stator and fly wheel. They are an excelent upgrade for a race bike and feel out of this world on a road bike.
programer £60
Ignition Box £120.
Optional up graded CDI to run with ignition box £95
All in 1 unit with PCDI-10T ignition & cdi £180 saves £20
You can store 10 custom curves
Preset with some populer curves
Easy and fast programing at track or road side
You have 4 to 10 curve points
Instant monitoring of rev's via LCD hand held
Timing calculations for every 1 RPM change
They come with full instructions and speck sheets.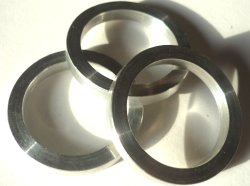 Yoke Spacers for RGV

If you are doing a RGV yoke convershon you will need 1 of theys for the bottom yoke so the taper head bearings will fit. £5 each
Tapper head bearings are £35

Brake plate bars

Theys are made from 6mm thick alloy and are as seen.
Only plane now available £15
Ready for polishing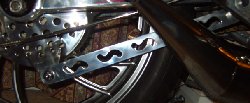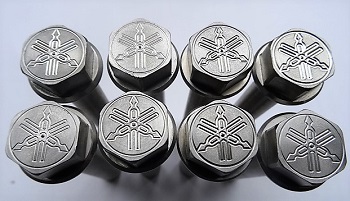 Head bolts
Stainles steel with the tuning forks on top. For that Ultra Trick look.
They come with the 8 stainles washers as seen £80 a set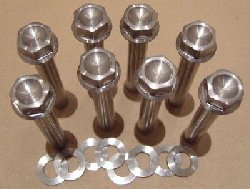 Head bolts
Stainles steel With a dished head for that more standard look but nicer with a dished head £70 a set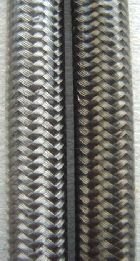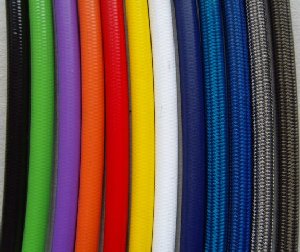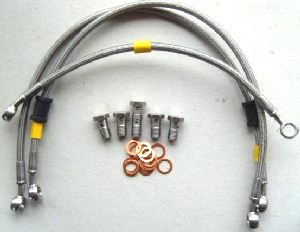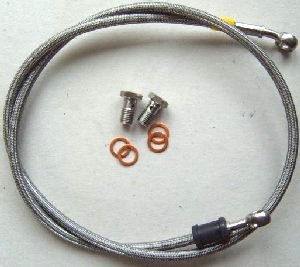 Braded steel brake lines
They are made from Hard drawn tensile Stainless steel braded teflon hose. The ends and fasteners are all Stainless steel.
They come as a kit as you see with bolts and washers all ST/ST.
single line 250LC £26
Tripple line 350lc £78
Braded steel brake lines
They can be made to order in all the colours you see.
Stock lines are with clear cover light tint and black cover. Theys are the very best you will fined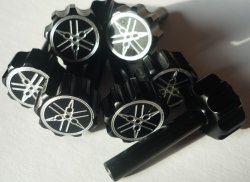 Speedo Trip Knobs
Made from alloy and anodysed black with the tuning forks engraved in the ends. £20 each
plane dished head (stabdard looking) £18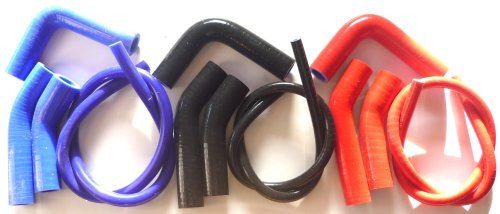 Silicone Hose Sets
They come in a Dark Blue / Red and Black. The standard 3 hose set is £36. If you want the extra rad to header hose add £7.
They are 3 core Hose's with a smooth bore for a faster water flow.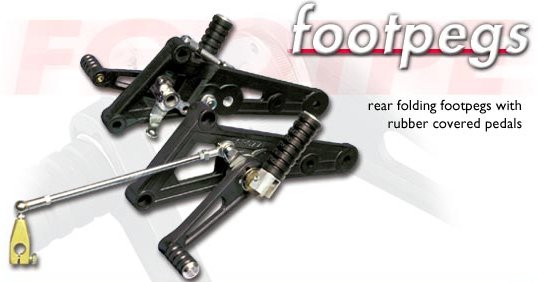 Alloy rear sets
Theys are a quolity Torozzi reaeset they have spring loaded ball pegs so they snap up and down and stay there located by the ball and come with rubber pegs or alloy nurled pegs as shown. £199 a set . They dont have the gold gear clamp shown .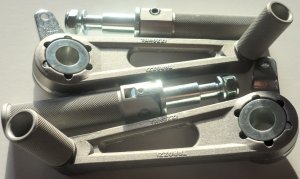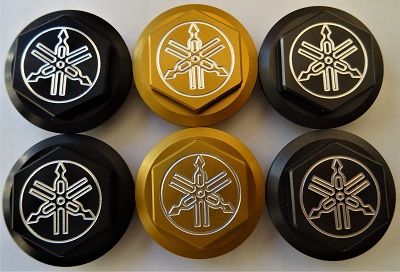 Tuning for fork bolts

Theys are made in alloy and are Anodised They have an o ring groved in with an O ring to hold them in place.
Black / Gold &Gun Met £28a pair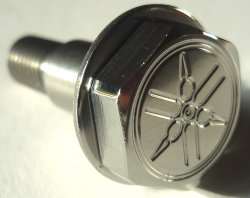 side stand bolt
Stainless steel engraved with the tuning forks £14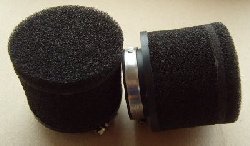 Phome Power filters
These are a duel density filter and come with clip as shown. £15 each
all so available for 28/ 36 and 38mm carbs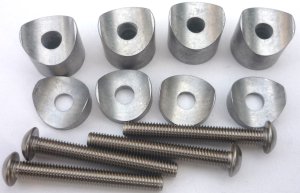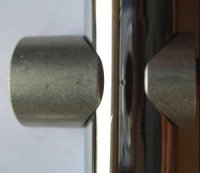 Chrome rad grill Spacers.
Made from alloy and fit around the chrome part so space them out from the rad. You will have to trim back the mesh a little around the holls to fit on chrome grills . ST/ST ones have the cut outs allready. £15 a set as seen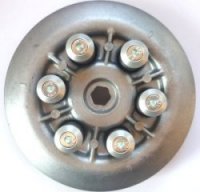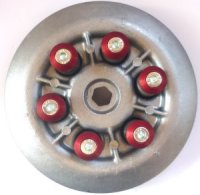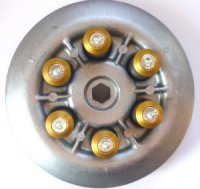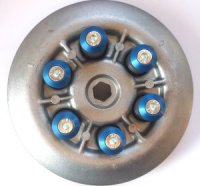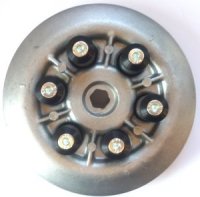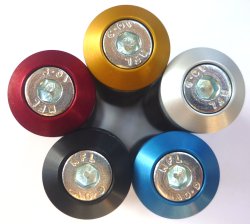 Clear clutch cover washers
These Anodised alloy washers are for the springs on your cluch basket as shown fitted. They look fantactic when viewed threw a clear clutch cover. They come with the bolts as you see them £20 a set
Rad washers
These are Anodised alloy dome washers for that little extra finish to your rad as shown. with bolt £13 a set of 4. they come in Red/Blue/ Silver/Black&Gold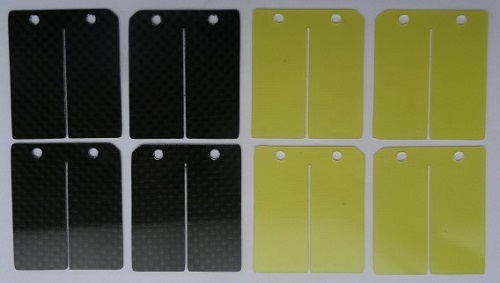 Racing reeds
Hi tech racing reeds £30 a set allso single pettle
Hi tech carbon reeds £35 a set allso single pettle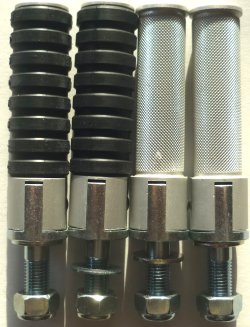 Rear pegs for rear sets
as shown rubber or alloy £37 a pair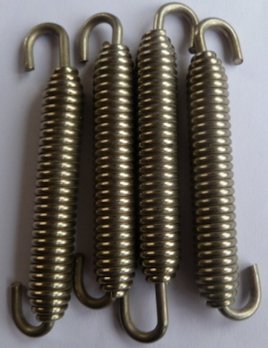 Expanshon pipe spring
Stainles steel £16 a set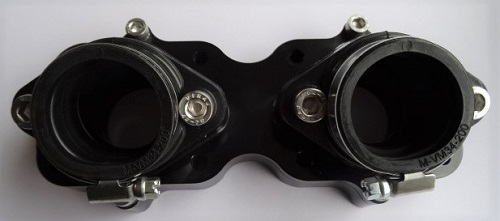 Billet manifolds
In black £125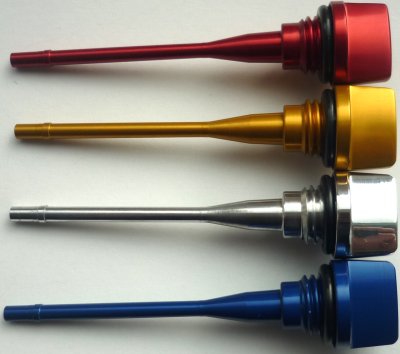 Alloy Oil Dip Sticks
Anodised Red, Blue & gold or polished Alloy £17

Fork brace
Black Italian Alloy fork brace as above £90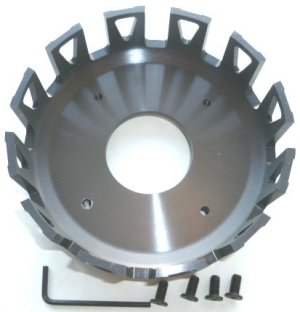 Billet Clutch baskets
These are quolity Jap made race baskets for all models. they come with 6mm rivets and allen key as shown £105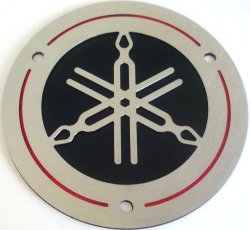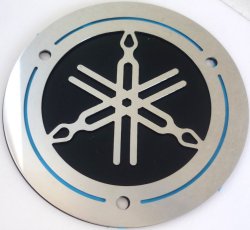 LC Mas Cyl fitting bracket
This to save you having to make and weld on your frame. It takes the YPVS master Cylinder and bolts to the Alloy hanger on that side as seen in the pic on the right.
They are made from 3mm black steel. £12
You will need to weld an arm on your brake peddle of course to push up on the Mas Cyl.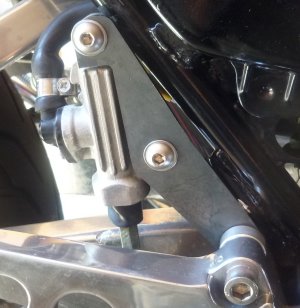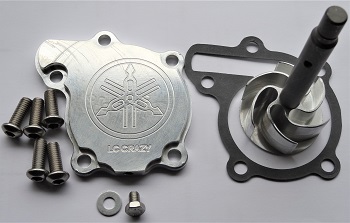 Mega Hi flow Impeller kit
For even more water flow , Wirth special biller cover to acomodate the larger depth impekller £68
out of stock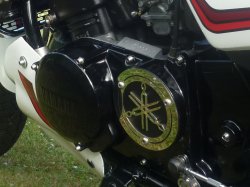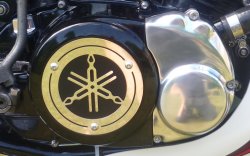 This is how they look fitted with the back plate sprayed plane black
ST/ST Tuning Forks Engine Disk
These are made from Stainless Steel and come in 2 parts with a mild steel backing disk.
I have sprayed the back disk black and put 1 with a red and a blue bit in the outer cut outs as i think they look good, but its just for an example of what you can doThey do not come sprayed.
You can spray the hole thing any colour you like
They are £22 each side or £18 with out for clear cover on clutch side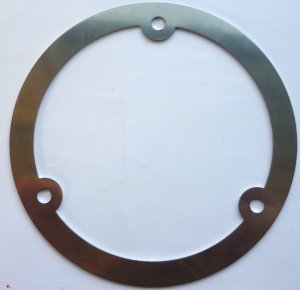 Clear clutch window trim
This is to tidy up a clear clutch window botls to the holls all raedy there and make it look a lot Tidier ST/ST £8.50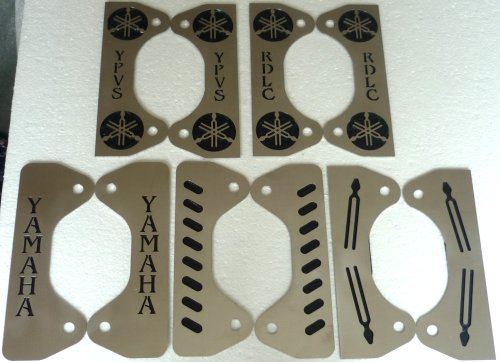 Rad Plates
These are made from Stainless Steel and come in the above dsigns. £25 a pair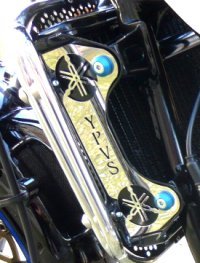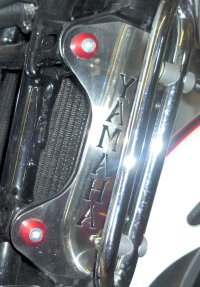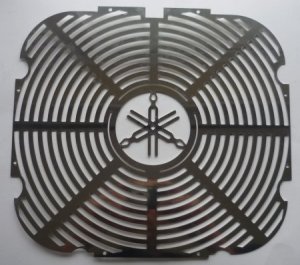 Trick Rad Grill
They let more air and Made from Stainless steel Youll need to redrill the holls on the grill to match the holls on this as no 2 grills are the same . £30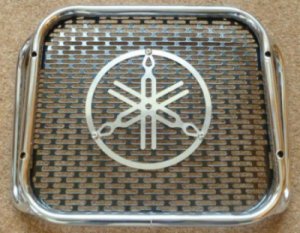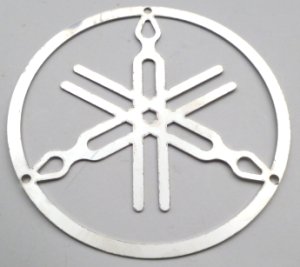 Stainless Steel Tuning Fork
These fit in the standard Renntec Rad grills as shown £12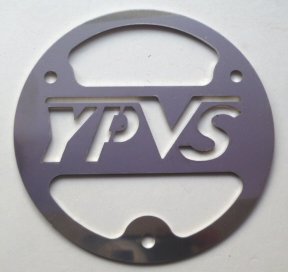 Polished ST/ST YPVS cover
This is for the clutch side cover , can be fitted as above with backing plate or on clear clutch covers £22 With backing plate as above
or £18 with out for clear covers
Expanshon pipe spring holds
Stainless Steel £5 the set

Carbon fibre engine disks
Yam disk and star disk side £22 each or £40 a pair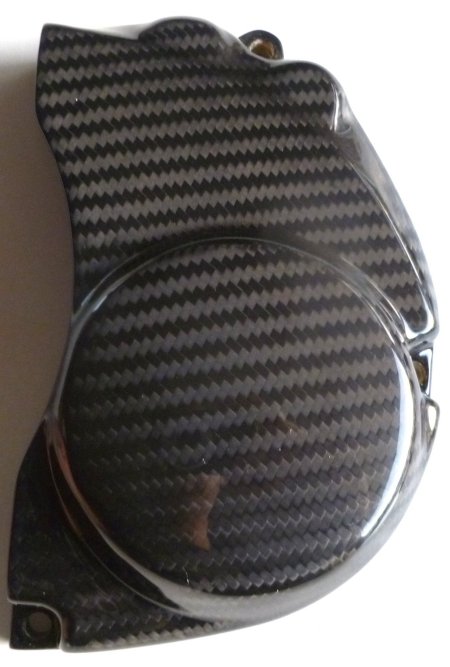 Carbon Oil / Water pump cover
£48
Out o Stock sorry

ST/ST Chain guard
Tuning forks type £35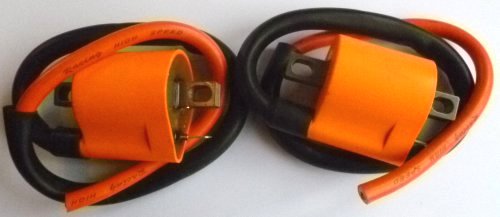 Banchee Racing Coils £50
Excelent results from fitting these, Sharper revs, More revs Faster pick up and better MPG. Read all about them and how they have been fitted to bikes on the forum
Fitting brackets £5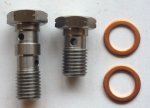 Banjo bolts Stainles steel
Doubble bolt £4
single £3.25
Copper washers £50p each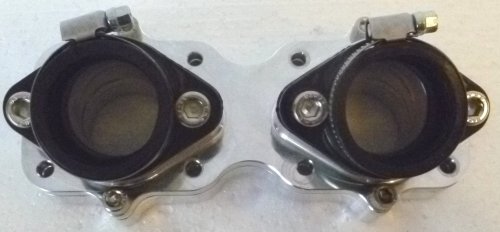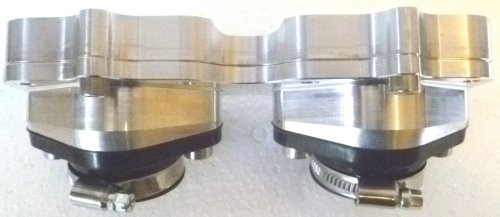 Billet Manifolds
They have a built in balance pipe and will fit standard YPVS barrels as well as the athena big bore kits . They come with rubbers for 28mm carbs or 32/34mm carbs £120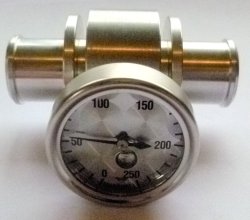 Inline Temop Guage
Fits between the water bump and read so you can get a priopper reading not just worm or hot £45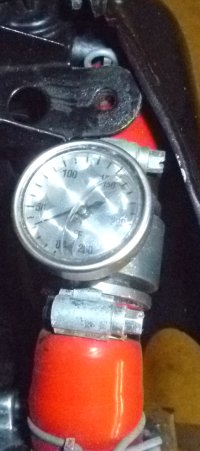 32MM & 34MM Crabs
These carbs are Geuine Mikuni carbs
Not Chinese knock offs..
They come compleat with slide needle and all the jets.
For all well tuned motors and Big bore Banchee motors
32mm£265 a pair
34mm£265 a pair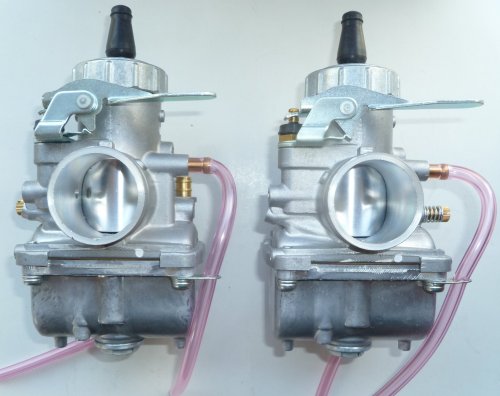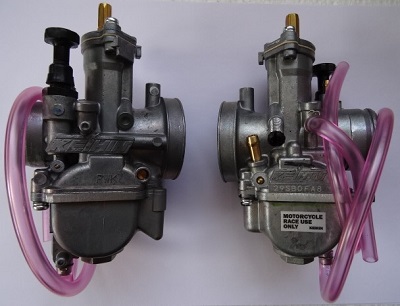 PWK 28 MM
These carbs are Geuine KEIHIN Not Chinese knock offs. £315 a pair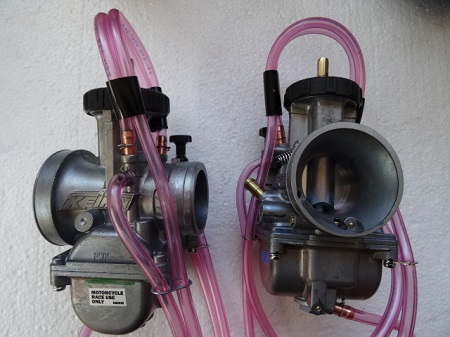 PWK 36 mm Air strikers
These carbs are Geuine KEIHIN Not Chinese knock offs. £375 a pair
These can be used as a pair on a big bore motor or single on a standard or tuned motor Using My CV Carb set up/s

They come with all jets but jetting will be needed of course for indevidual bikes .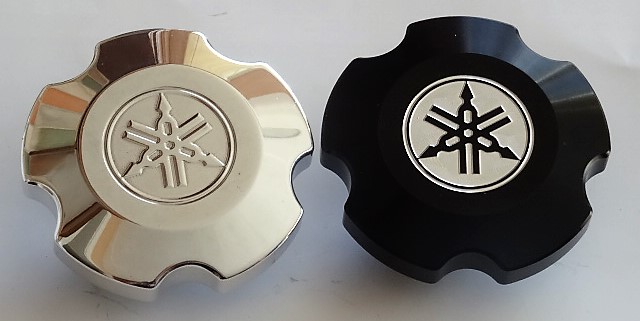 Petrol caps
Anodised black or polished and Engraved £55
" You need to attach the under part of your oringinal capto the under side of these"
Out od stock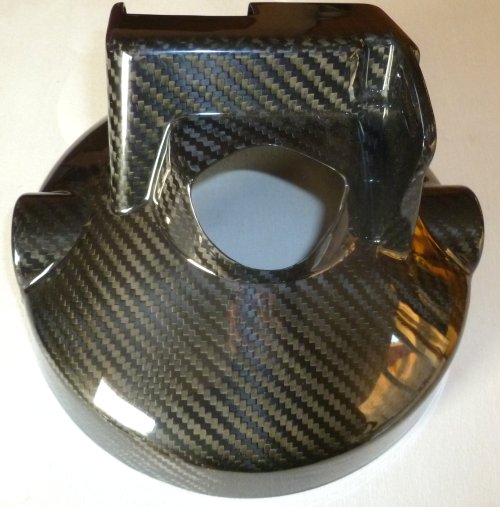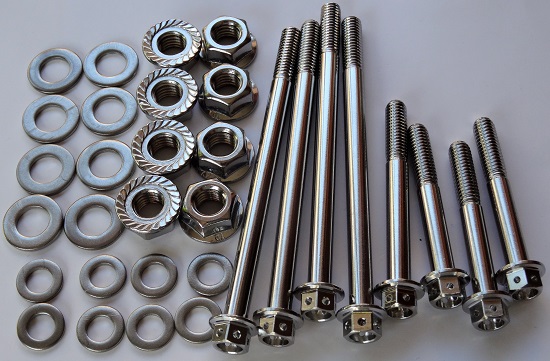 Super Dish RACE Casing Kit
All 8 Top casing bolts and washers
All 8 bottom washers and special serated Nuts
£50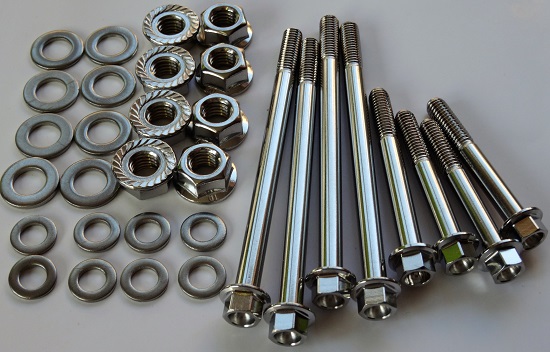 Super Dish Casing Kit
All 8 Top casing bolts and washers
All 8 bottom washers and special serated Nuts
£40

Carbon Twin Horn cover
£35
Out of stock

Carbon Chain Guard
£68
out of stock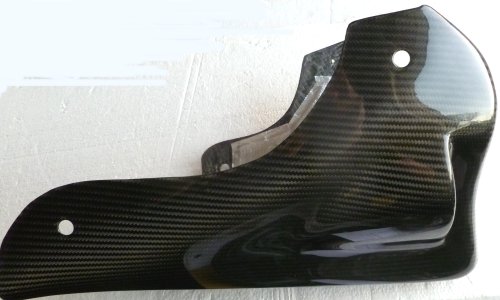 bon Proam Belly pan
£175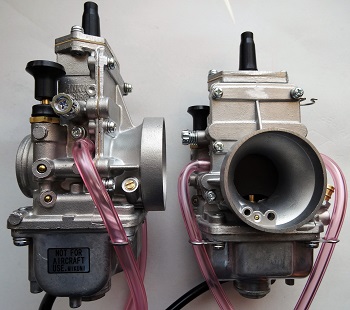 32MM DF Mic Crabs
These carbs are Geuine Mikuni carbs
Excelnt up gread and simpler to set up then the PWK
Double Flat Side they offer great engin responce £355 a pair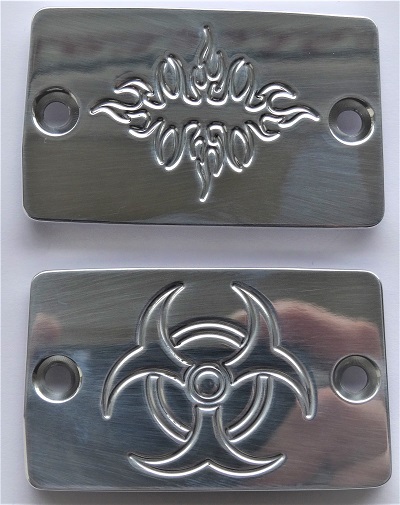 Mas Ccyl Top
Made from Billet Alloy 250lc only
Flame or Biohazerd £25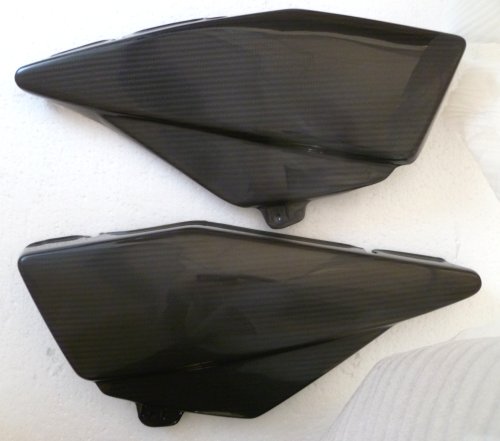 Carbon Side Pannels
£170 a Pair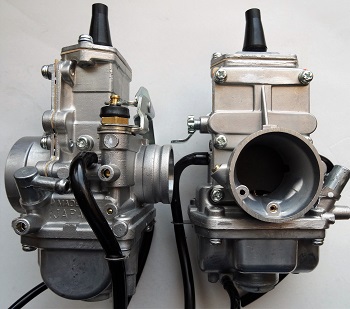 28MM DF Mic Crabs
These carbs are Geuine Mikuni carbs
Excelnt up gread and simpler to set up then the PWK
Double Flat Side they offer great engin responce £295a pair

Carbon front muddy
£165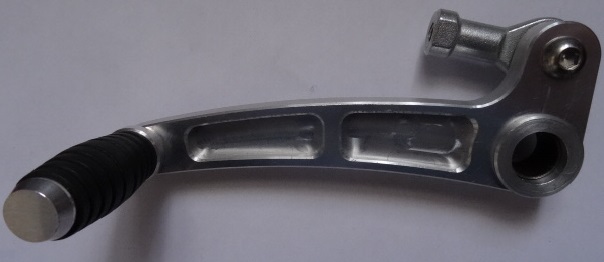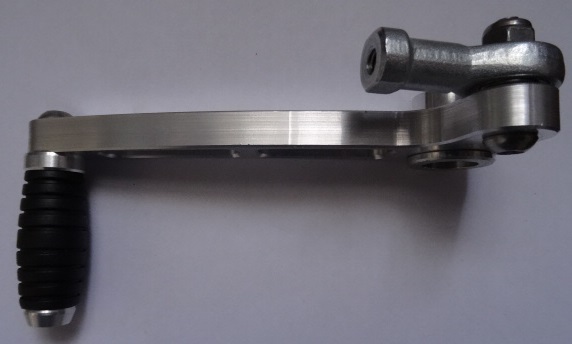 Billet Gear change
With teflon bush £59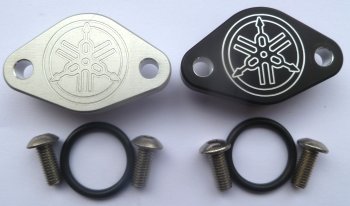 Billet Oil Pump blank
For bikes running pri mix and no cover so they are on show. They are anodysed black or silver £15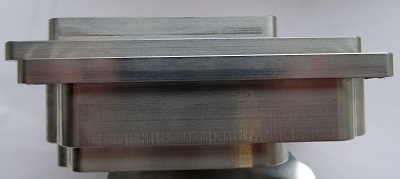 PWK Large Billet Flote Bowls
These foir the large pwk carbs £140 a pair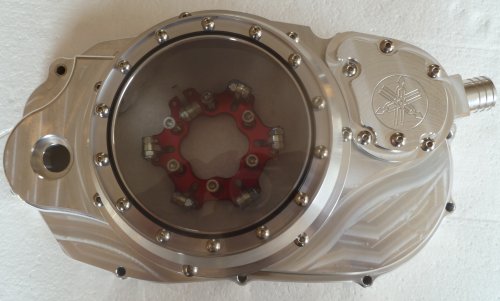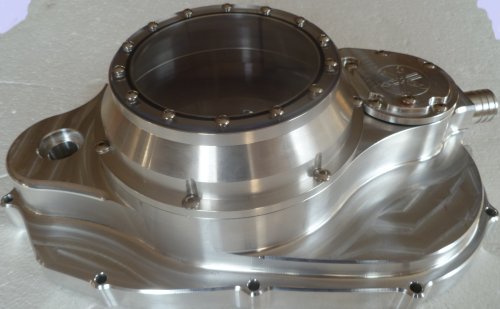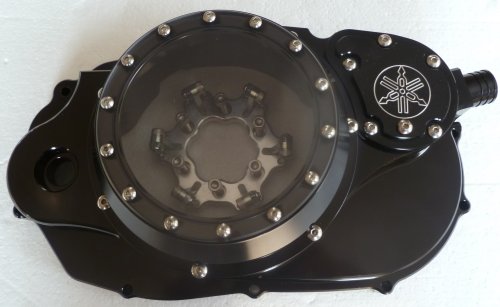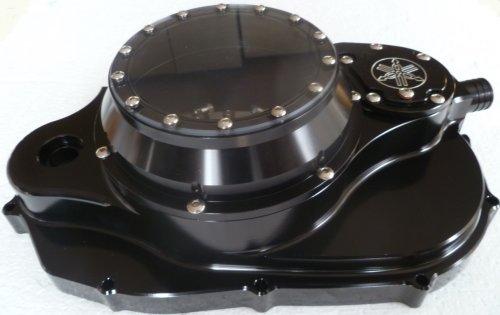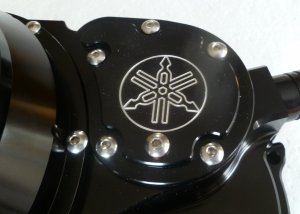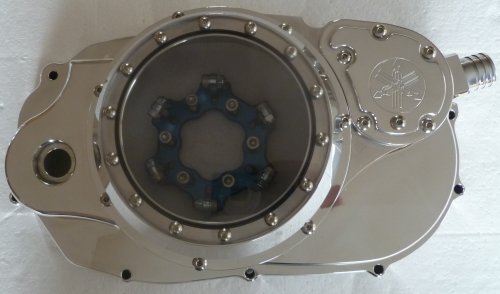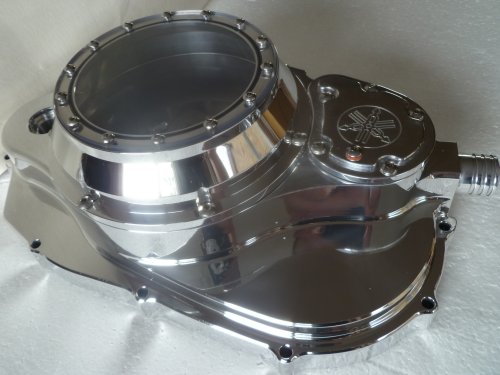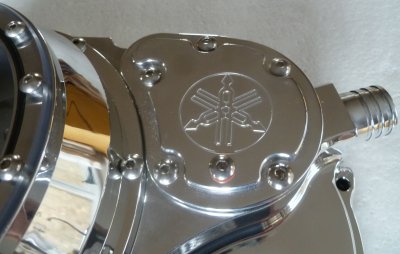 Billet Lock up clutches

Billet Lock up clutches
These side covers fit both LC & YPVS .
They are made from Solid Billet with a Bolt on razed window
They come with Red Blue Silver or Black Lock ups for your clutch
The custom water pump cover is engraved and has a low water drain piont fitted for better water dranage
Anodysed Black
£345
Compleat with your choice of lock up colour
Bear Machined finish
£325
Compleat with your choice of lock up colour
Mirror polished finish
£345
Compleat with your choice of lock up colour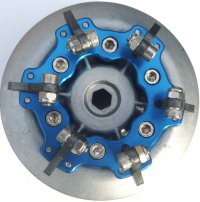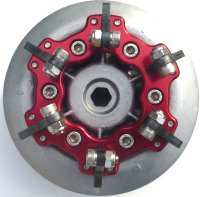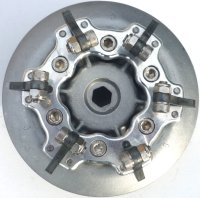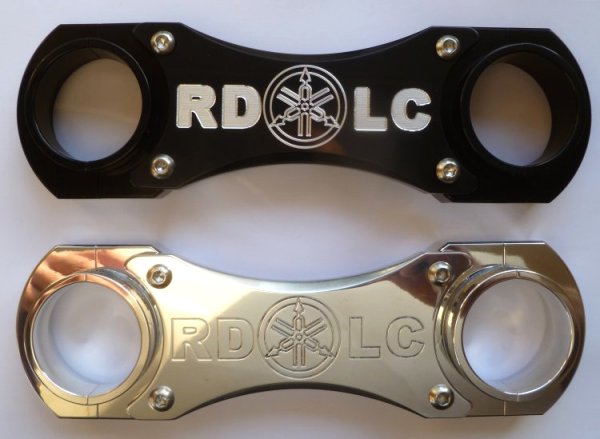 Super Trick Fork Braces
These come in a Mirror polished or Black Anodysed finish
and have the RDLC & Tuning forks Logo engraved in to them£
£155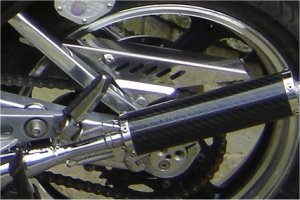 ST/ST Chain guard
They fit standard oe alloy swingers
slotts type £30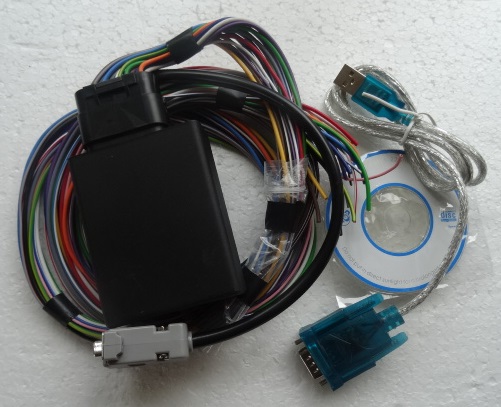 Ignitech race box
for use with ether LC or ypvs and comes with Up load cable and CD compleat as shown.
This is a proghramable ignition box and offers a large power gain once fitted £185 excelent with power dynamo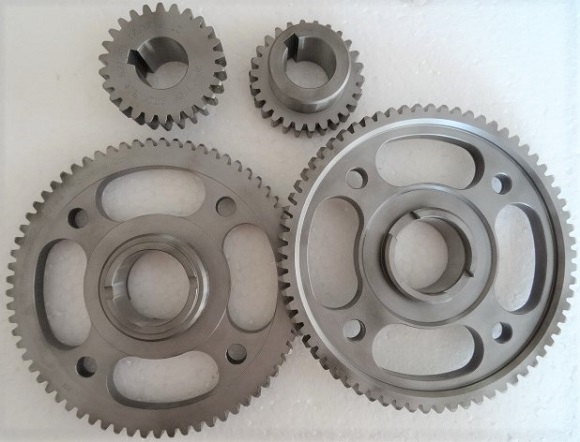 Yamaha LC350 & YPVS Primary Gears
The primary gears is for use tuned motors were every bit of perfomanvce is needed for racing or with the big bore engines above were power is vastley grater then standard motors.
As the engine RPM is reduced we have modified the ratio to take account of this factor and also the expected increase in top speed.
The backlash has been reduced in the cush drive to reduce transmission snatch.
The Set comprises crankshaft gear, clutch gear
£320
This set up Primary Gear Ratio
26-69 2.654:1

Standard Primary Gear Ratio
25-72 2.881:1

Increases overall gearing of the bike by 7.84%
Adds 8 MPH at 100 MPH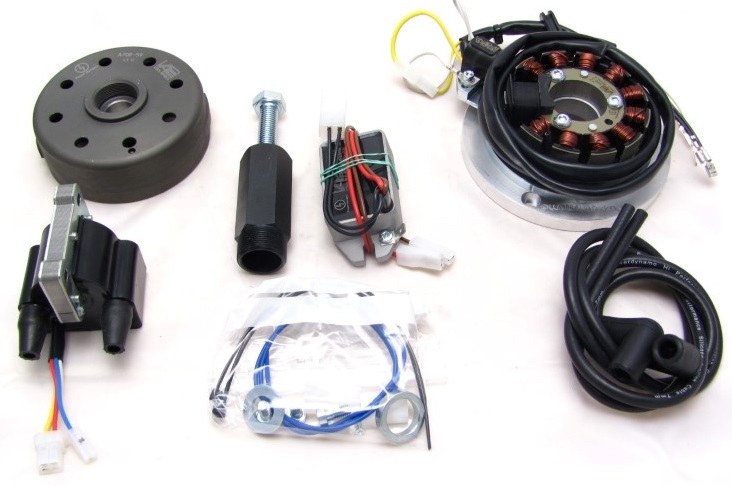 Power Dynamo Ignition
For the LC vastly smaller and lighter fly wheel an excellent up grade if your stator is broke With the addishon of a HT coil and CDI combined for even more performance . With up gread Rec/Rreg. Can all so be used with Ignitech race box
£365
Click for Fitting instuctions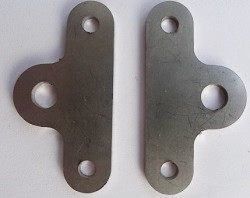 Banchee racing coils brackets

£5 a pair
£10 on there own without coils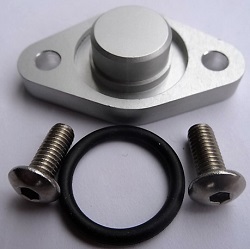 Billet Oil Pump blank Under side
Not just a flat pice of alloy
These are propper billet plugs with O rings and bolts to fit . as are the speedo blanks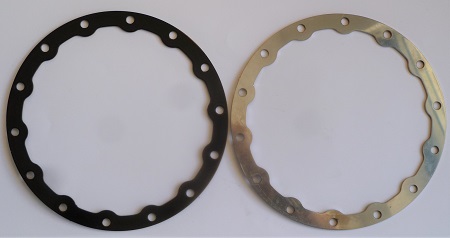 Lock up stator bolt ring's
£10
These fit under the bolts to give a better finish and stop cracking from over tightoning the bolts as they spread the load.
Powder coated Black or ST/ST .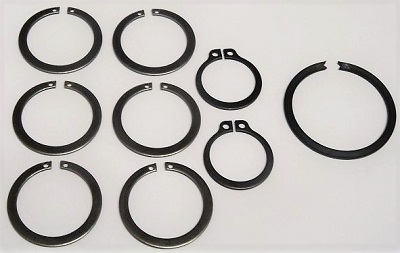 Gearbox clips
6 X med & 2 X small Gen Yam £28
For use when striping and rebuilding a gear box
1 X large clip for gear selector drum

Gear rod
ST/ST and nurled £9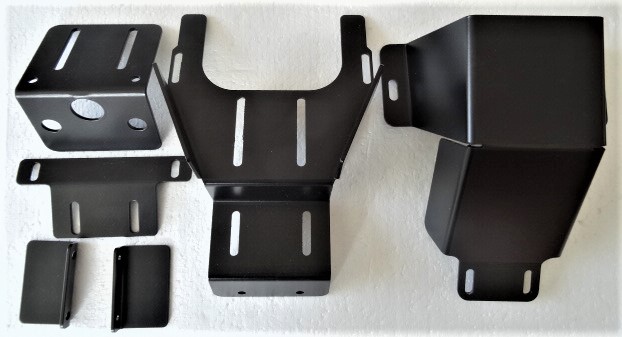 Back light tail tidy
OUT OF STOCK Sorry
Made from Sterdy thick alloy & powdercoated , Its munli ajustable to neeten up the back light , has the benafit of side wings to make a usable tool tray and a Short back muddy £60 compleat kit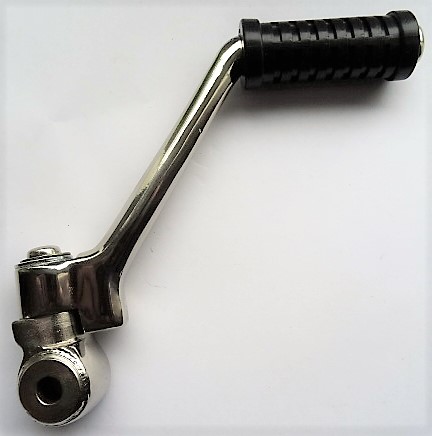 Chrome mini kick start
Looks great on specials Fits the same as a RD500 so you need to drill and tap the kick start mechanism, I can do this £25 exchange
Kick start £60
Crincle Powdercoated £45
Not recommended for 421cc Hi compression motors
PWK 33 mm 35 mm & 38 mm
These carbs are Geuine KEIHIN Not Chinese knock offs.
33mm £350 -- 35mm £360 -- 38mm £370 a pair
These can be used as a pair on a big bore motor or Single on a standard or tuned or 421 motor Using My CV Carb set up/s

They come with all jets but jetting will be needed of course for indevidual bikes .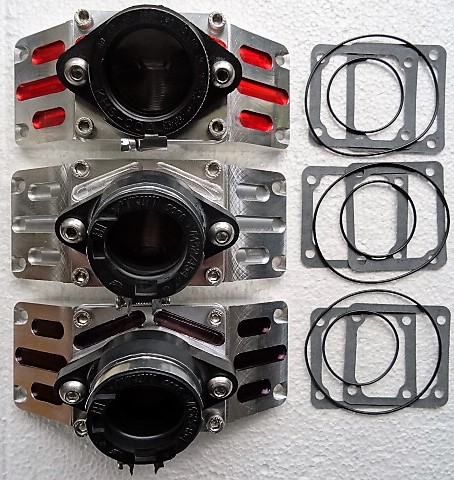 CV Carb Manifold
Ypou can put what ever colour you like in the slots They come plain silver
CV Set ups give a far improved mid and bottom end performans and torqe £180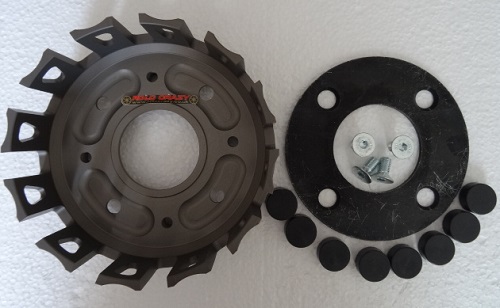 H/D Billet Clutch baskets
These come with rubbers and 8mm rivets and backing plate They are a 7 or 8 plate basket £135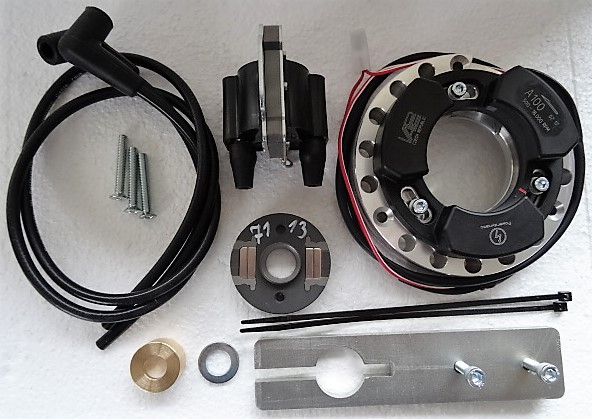 RACING Power Dynamo Ignition
These are Racing ignition systems will not charge the battery .
However if fitted will still run on a road bike total loss
£325

Souper finished LC Gear box
Sooper finished Gen Yam gear box With all new Gen Yam Clips as listed. Bearings not in clooded
£225 "Exchange" 1 left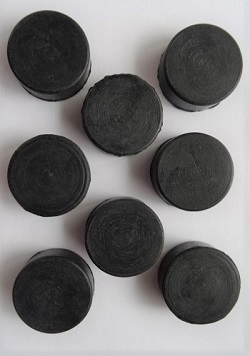 Clutch baskets Rubbers
£20 a set of 8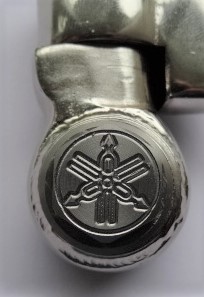 Mini kick start Fitting Bolt
ST/ST £18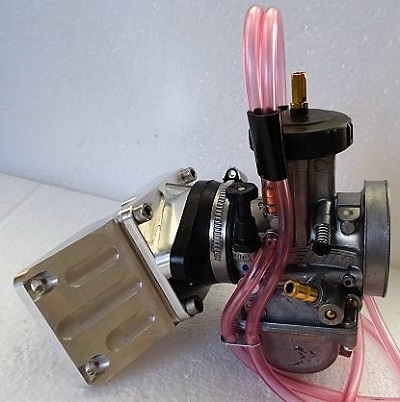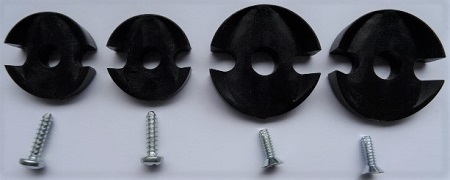 UFO . Carb Slide Insert
These offer a great performace increes due to better flow threw the carb . You will need to change the pilet jet due to the increes in fuel performance £65 a pair with all info for fitting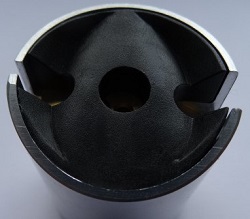 This is how they Fit
Theye are for standard 26mm & the above large 32 & 34mm mic carbs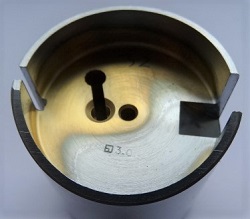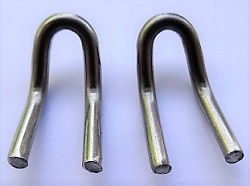 pipe spring holds
Weld on to the down pipe
ST/ST £2 a pair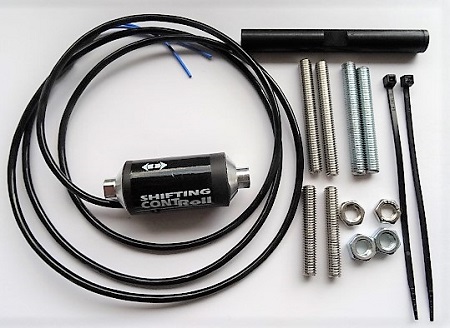 Quick Shifter
You need a Ignitech or Zeltronic unit to use this.
You can full throttle and just shift up with this no loss of power and drive, Can be fited to stock or reasets with miltipal ajusters as shown. £60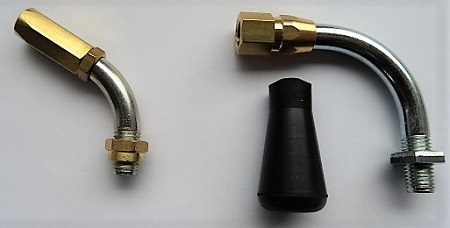 Carb top cable inputs
45 Deg NLA sorry 90 Deg £9 each
TIGA Stainles Steel Cross Over Pipes
Alloy cans £585 OR Carbon or Kevlar cans £735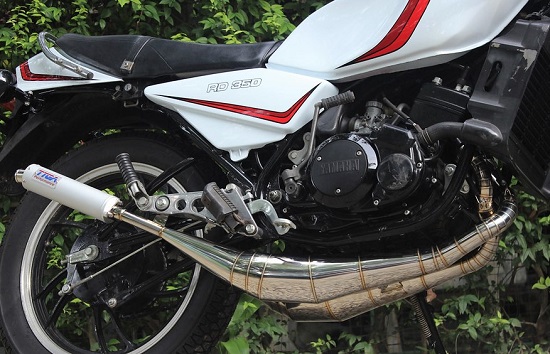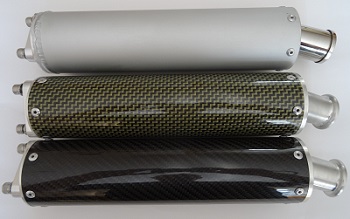 End cans
Alloy £175
Carbon £275
Carbon Kevlar £275
TZ cans carbon £250 a set in 250mm standatd or 150 shorty ones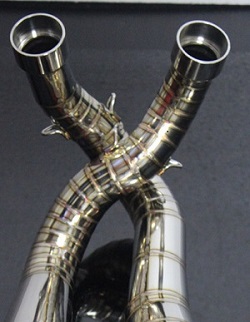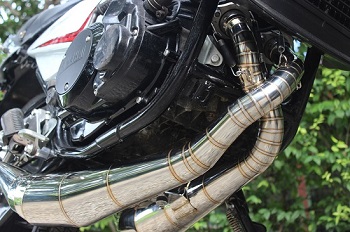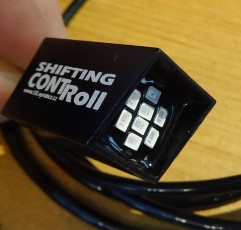 Quick Shifter Change Light
Mount on dash and when you hit the red line the light changes to red £18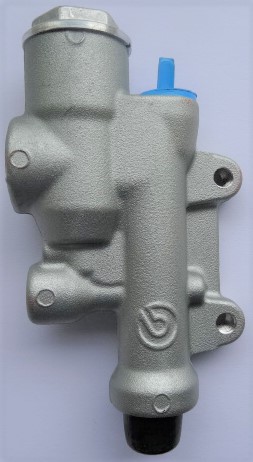 Brembo Mas Cyl
Neet compact With no need for a bottle & line Fits above reasets £110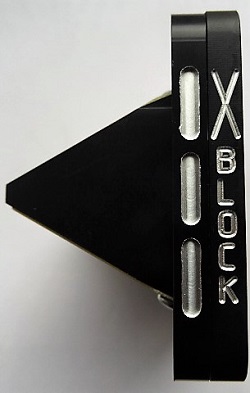 Billet X blocks
These unique design Billet Reed Blocks run with a duel petal set up and give noticeable power increase across the rev range . £145 a set. Optional reed spacers £30
You will need to wided the inlet to fit this mod they are ypvs fitment and as so wider then the standard lc ones but have the same bolt holes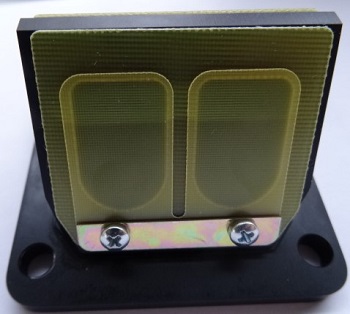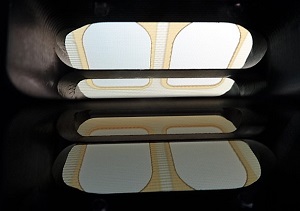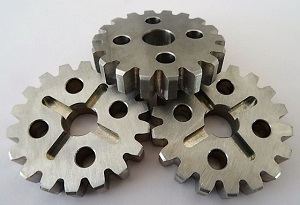 Straight Cut Oil pump gear
To run an oil pump
matches the straight cut Primery gears
£25

TZ Reed rubbers
£140 a pair
out of stock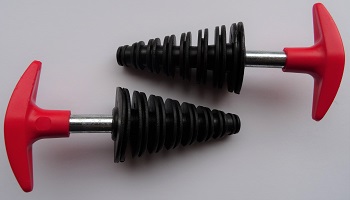 Exhourst plugs
For your spanny end cans keeps rain Moisture and small things getting in £8 pair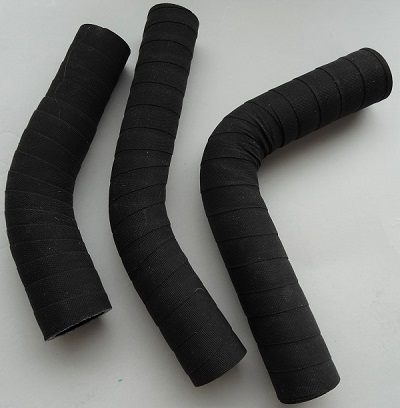 Cloth wrap Classic look
Silicone hose kit for that classy retro look
£42 Extra header hose £10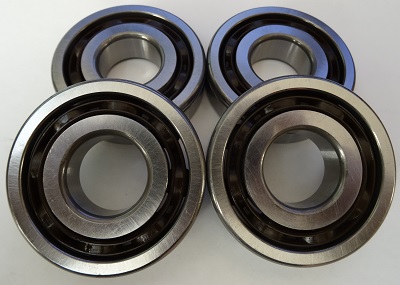 Ceramic Crank Bearings
The Ultimate crank bearings £400 as et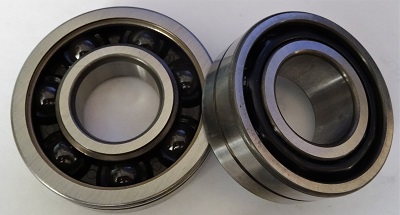 Ceramic Gear Box Bearings
The Ultimate gearbox bearings £240 a set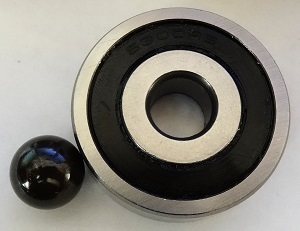 Ceramic Water pump Bearing
£40
The clutch ball is ypvs only £10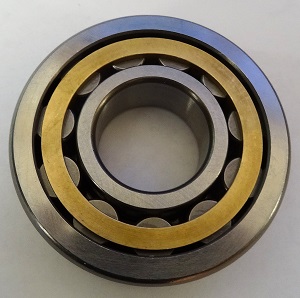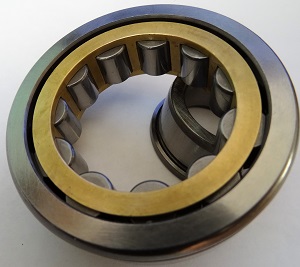 Special TZ Roller Crank Bearings
£240 a set of 4
out of stock
Compleat Ceramic set £645
All Bearings Ceramic /TZ & 10 Ball Max Load come with Special Silicone Heat and fuel/oil resistant o rings Not the cheep Black rubber ones that come as standard on all other non pined bearings.
Crank Bearings can be pined for an extra £12 a bearing.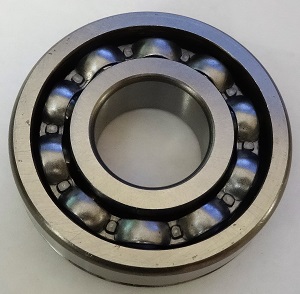 10 Ball Max load Crank bearings
£120 a set of 4
out of stock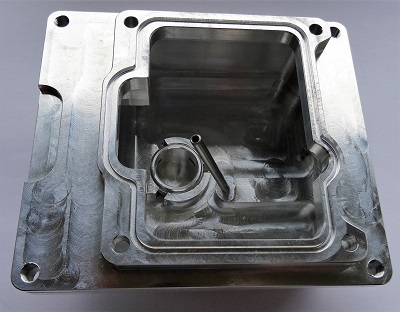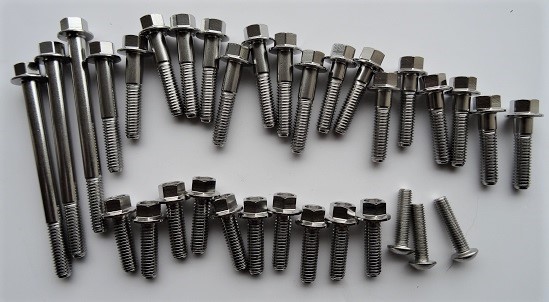 Super Dish Engine Plus Sets
£65.00 a set.
Custom made st/st engine set for that extra special trick look.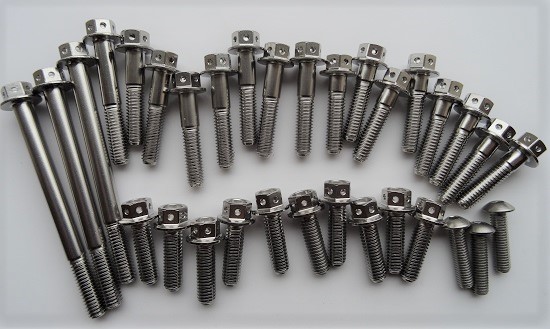 Super Dish RACE Engine Plus Sets
£90.00 a set.
Custom made engine set for that extra special trick look.

The Super dish kits contain all bolts for Both the side casings yam disk, star disk, and water pump cover and the Reedblocks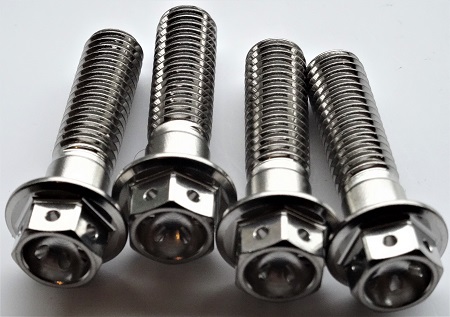 Super Dish RACE
X1 Kick start £3.90
X4 botttm yoke £15.60
M8 30mm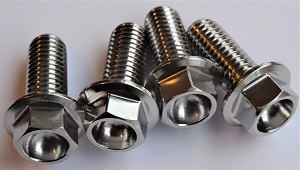 Super Dish
X 4 Engin mouning £12
X2 Grab handle £6
X1 thermostyat £3.50 M8 20mm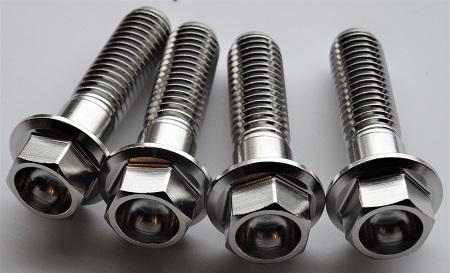 Super Dish
X1 Kick start £3.50
X4 botttm yoke
£14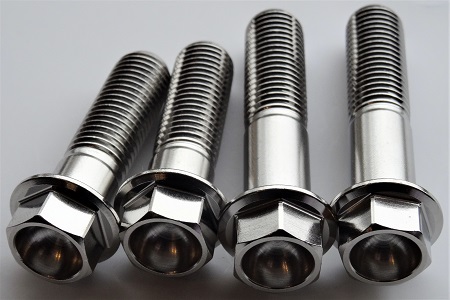 Super Dish
Alloy hanger bolts
£30a set of 4
M10 1.25 35 & 45mm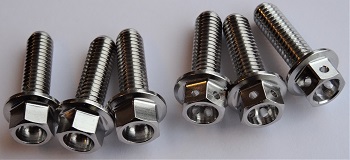 Super Dish & Super Dish RACE
Themostat
X2 £5.00 & £7.50
M6 20mm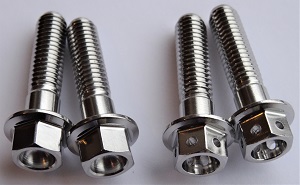 Super Dish & Super Dish RACE
Mas cyl
X2 £5
& 7.50
M6 25mm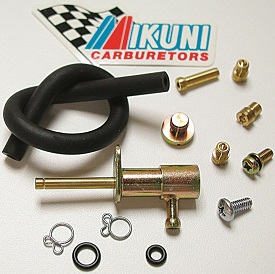 Powerjet kit
They fit the mic carbs and the pwk .
The large billet flot bowls i do come pri drilled and taped for a power jet kit .£16 a carb
Carbon headlight shell
£89 Out of stock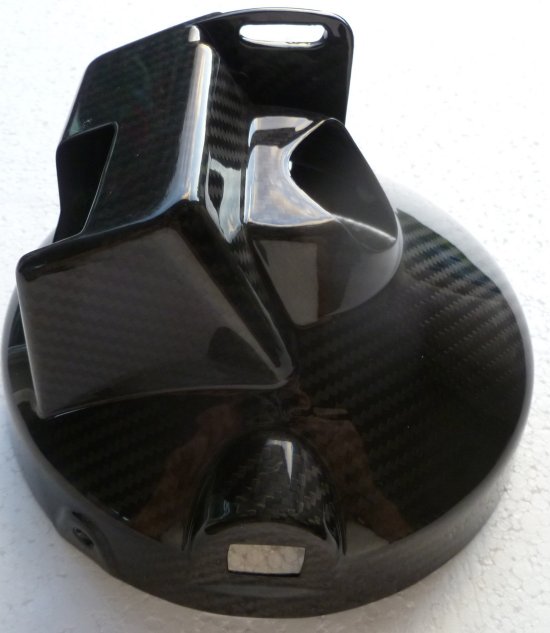 The pans come with a heat proof lineing as yopu can just see from the pics this is to protect any decals from potenshat expanshon pipe heat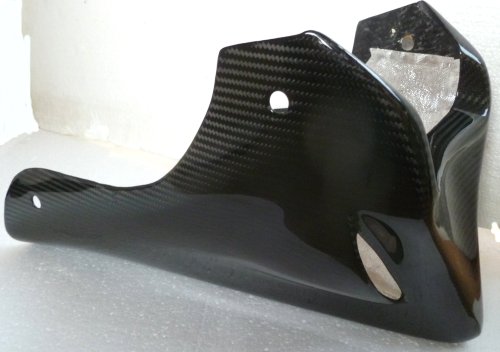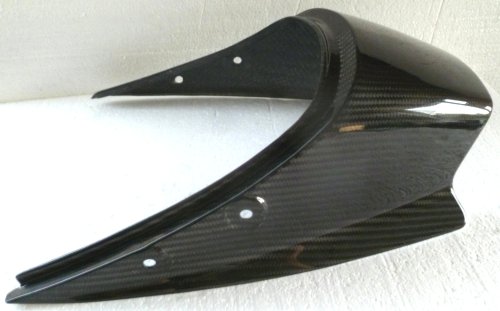 Carbon Tail Pice £110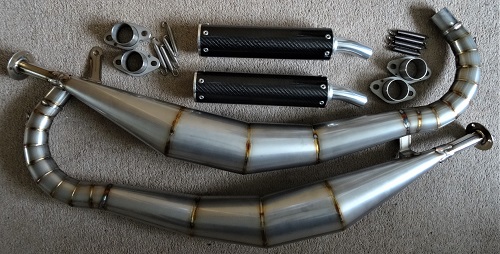 Mid Range LC Spannys
Specialy made spannys for midrange power were you need it .
Mild steel with thin coat of painted black to stop them rusting . You will need to give them an exta spray when they arrive BBQ paint is what i use . come with alloy cans
Miled ST £625
ST/ST £725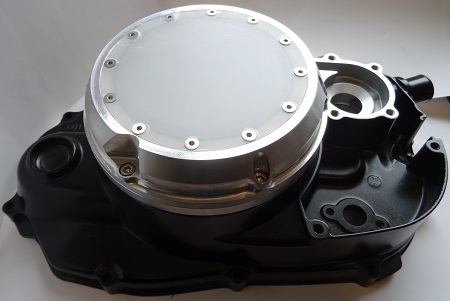 Lock up clutch with Oil pump
LC & YPVS
This is a lock up kit with a New Gen Yam casing Pri mishined Your choice of center lock up £305
out of stock
shown with pritective coving over clear perspex.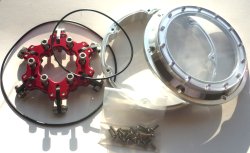 Lock up kit on its own
LC & YPVS
£155
out of stock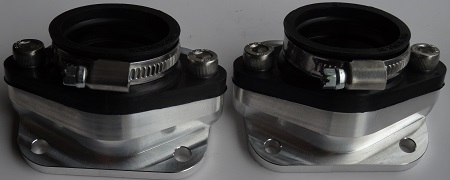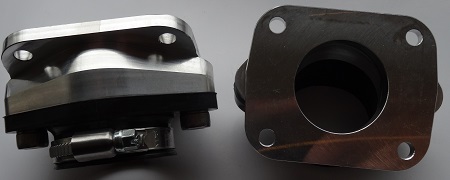 Billet Manifolds
With larger rubber for 36mm & 38mm carbs £110 a pair
Carb Run down full list

Mikuni Round slides
28mm £265 a pair
32mm £275 a pair
34mm £285 a pair

Mikuni Flat slides
28mm £295 a pair
32mm £355 a pair
Keihin PWK
28mm £315 a pair
33mm £350 a Pair
35mm £360 a pair
35mm Air strikers £380 a pair
36mm Air strikers £380 a pair
38mm £370 a pair

BILLET YPVS CEASE'S

For Banshee Specials.
Made to take big bore banshee barrels. Super strong, will not brake twist or crack.
They are made to take 4mm and 7mm cranks and other cease for 10mm and 12mm cranks
They come as seen with a couple of oil seals oil drip bar Front and bach fitting bushes and joining bolts, however trick bolts will all so be available for them if needed please ask. More picturs on the ypvs trick bit page
In Srtock £1950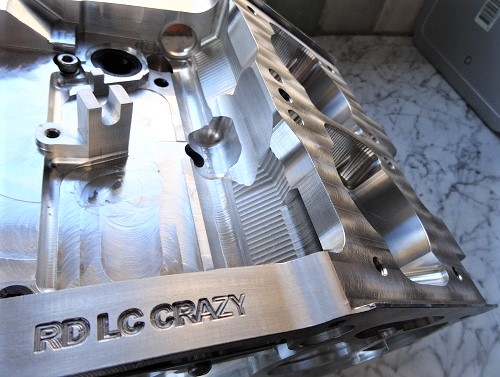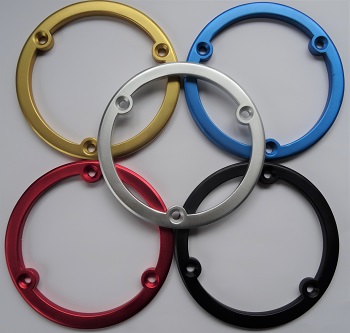 Clear clutch window trim
Machined from 6mm billet alloy anodised £15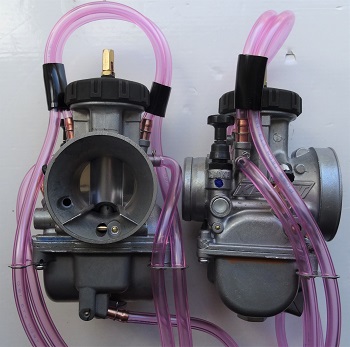 PWK 35mm Air strikers £380 a pair
This carb has had a few mods added inside for a 421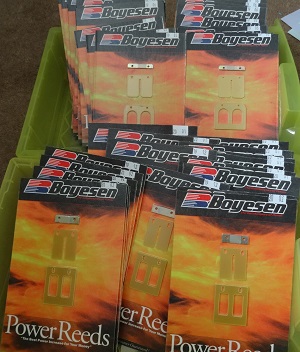 Boyson 2 stage racing reeeds £60